Microsoft is working to improve its Windows Store experience by enforcing a more rigid app certification policy. The 10.1 policy will apply to new and existing customers, and is designed to eliminate app store clutter, ensure apps are appropriately priced, distinguish between informational and non-informational apps, and ensure apps have relevant titles and keywords.
Microsoft will inform developers if their app doesn't follow the policies, and will remove apps that don't comply.
"Policy 10.1 has been designed to improve Windows Store experience for both developers and customers. As developers, you increase the possibility of success if you follow these practices when developing and publishing apps that are unique, and that add value," wrote Bernardo Zamora, director of Microsoft's Windows Apps and Windows Store, in a blog post.
IBM introduces behavior-based predictive analytics by industry
IBM announced it has developed 20 industry-specific predictive analytics services for industries like retail, banking and telecommunications, all to glean behavior-based data insights.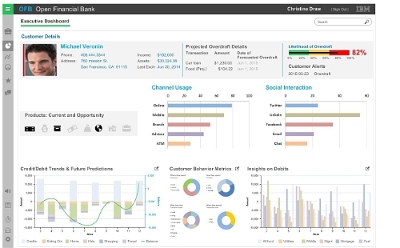 Each IBM Analytics solution includes pre-built predictive analytic modeling patterns and interfaces for industry use cases, along with data preparation and management capabilities with interactive and role-specific dashboards. Business users in industries from oil and gas to media and entertainment can share predictive insights across teams and organizations.