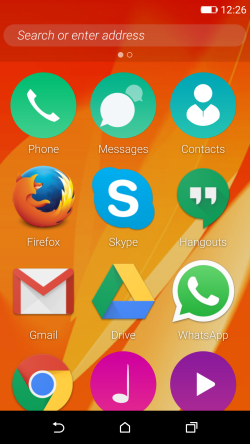 Mozilla has announced the Firefox OS 2.5 developer preview along with an experimental Android app. The app lets developers experience Firefox OS as an alternate home screen on their Android device, without having to re-flash and replace Android installation.
Version 2.5 features add-ons that can extend apps, a new privacy feature that allows users to control how browsing activity is tracked, and Pin the Web, which allows users to pin any website or webpage to their home screen.
ThoughtWorks releases the Technology Radar
ThoughtWorks is providing its latest assessment of trends impacting software development and business strategy. According to the company's Technology Radar, the most notable themes include Docker and the explosion of containers, microservices, JavaScript tooling, and security.
"As we look toward 2016, we are seeing organizations increase their focus on merging business with technology, and that is a positive trend," said Craig Gorsline, president and chief commercial officer of ThoughtWorks. "We are witnessing an exciting time in which businesses are digitally transforming and executives are leveraging technology as the engine to power their business, ultimately defining and disrupting entire industries. Understanding the fast-moving technology landscape is essential for success."
IncrediBuild announces the Startup Development Acceleration Program
IncrediBuild wants to help startups accelerate their software builds and development processes. The company has announced the Startup Development Acceleration Program, a program that provides qualified early startups with free IncrediBuild licenses for six months, free maintenance for a year, and other free professional services.
"We have all started there and would like to contribute to early-stage startups and enable them to go faster to market to test-drive their product," said Eyal Maor, CEO of IncrediBuild. "For startups, speed is their main competitive advantage. IncrediBuild's Startup Development Acceleration Program enables early-stage companies to accelerate their development so that they can be truly agile and frequently release their innovative products."
Gear VR ready for preorder
Yesterday began the presale for the Samsung Gear VR, powered by Oculus, for only US$99. Gear VR is available on Amazon's, Best Buy's and Samsung's websites, and it will ship on Nov. 20, according to Oculus' blog.
The new Gear VR is lighter and is compatible with more Samsung smartphones, including the Galaxy Note 5, and the Galaxy S6, S6 edge, and S6 edge plus. VR games are coming soon, and users will be able to watch thousands of videos and films with it.