The Application Developers Alliance has conducted a story on Android device customization and consumer choices, and they found that apps tend not to be exclusively used, and almost all Android users customize their phone and their home screen. The report also found that most Android users prefer their new devices to come with apps "ready to go" and preloaded.
This means that there is a significant amount of competition in the mobile app industry, and it can be difficult for developers to get their apps on the home screen of devices, according to the report. Also, the study found that many Android users download a lot of apps. Some prefer basic functions of apps, like e-mail, and others prefer as many apps as the device may hold. About 32% have downloaded more than 26 additional apps on their device, with 6% downloading more than 60 apps.
The full report is available here.
Kony's updates its Mobility Platform
Kony, an enterprise mobility company, introduced new updates to its Kony Mobility Platform, including a new omnichannel technology called Kony Nitro.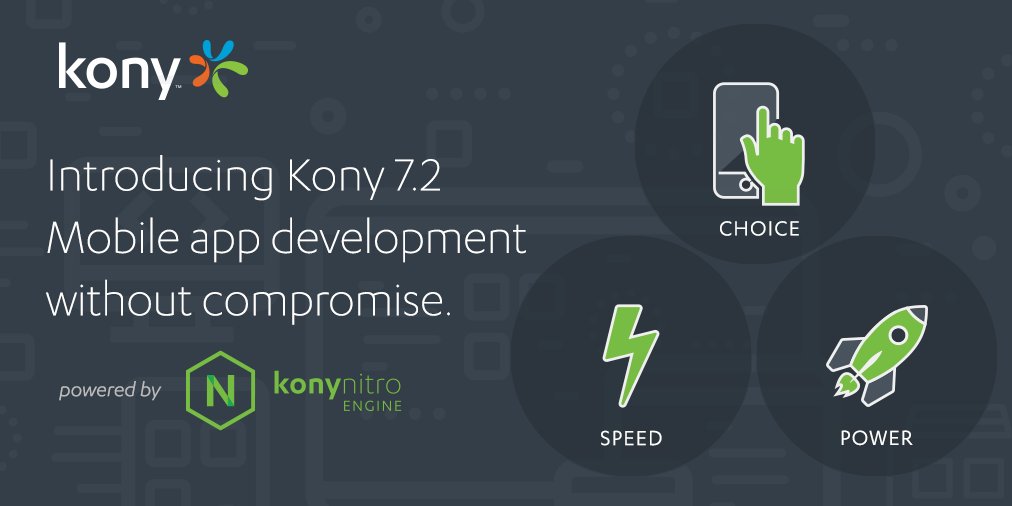 The new technology makes it easy for app developers to build hybrid and web apps that work across all devices and operating systems. Developers will be able to use visual design and development tools so they can deliver new apps to their users. Instead of having to learn a new solution, developers can use the Kony platform to "blend together" native, web and hybrid applications, according to the company.
Kony Nitro's cross-platform JavaScript API allows enterprises to use resources and open support for technologies like Angular, Cordova, and third-party services like JavaScript frameworks, according to the company. Kony Nitro also comes with new capabilities like flexible app development, 100% access to native Android and iOS features, and more open web standards.
More information can be found here.
Amazon QuickSight generally available
Amazon announced its fast, cloud-powered business analytics service called Amazon QuickSight is now generally available for all customers. For those uploading Excel files, connecting to databases and accessing third-party applications, QuickSight can deliver fast and responsive query performance to users.
QuickSight offers a two-month free trial with a perpetual free tier for one user in an account with 1GB of SPICE capacity, according to an AWS update. Once a user has built in a dashboard, they are able to access QuickSight via their browser or iOS mobile app. Then users can share their insights with their team.
Google makes it easier to explore AI
Google wants to make it easier for anyone to explore AI. In order to open up AI to everyone, the company has created a site called AI Experiments, which showcases simple experiments so anyone can play around with the technology.
"The experiments show how machine learning can make sense of all kinds of things—images, drawings, language, sound and more," wrote Alexander Chen, creative director at Google's Creative Lab. "They were made by people with all different interests—web developers, musicians, game designers, bird sound enthusiasts, data visualizers—with everyone bringing their own ideas for how to use machine learning."
Coders will be able to make their own experiments with AI Experiments since many of the projects are built with things like TensorFlow or Cloud Vision API. Developers can submit something they made by visiting AI Experiments, and more experiments from Google Arts & Culture can be found here.