Appy Builder makes Android development visual
A new visual programming platform wants to make it easy for anyone to design and build Android mobile apps. Appy Builder is a new drag-and-drop programming interface that does not require any programming skills and is designed for all ages. It features user interface, monetization, data storage, visualization and sensor components.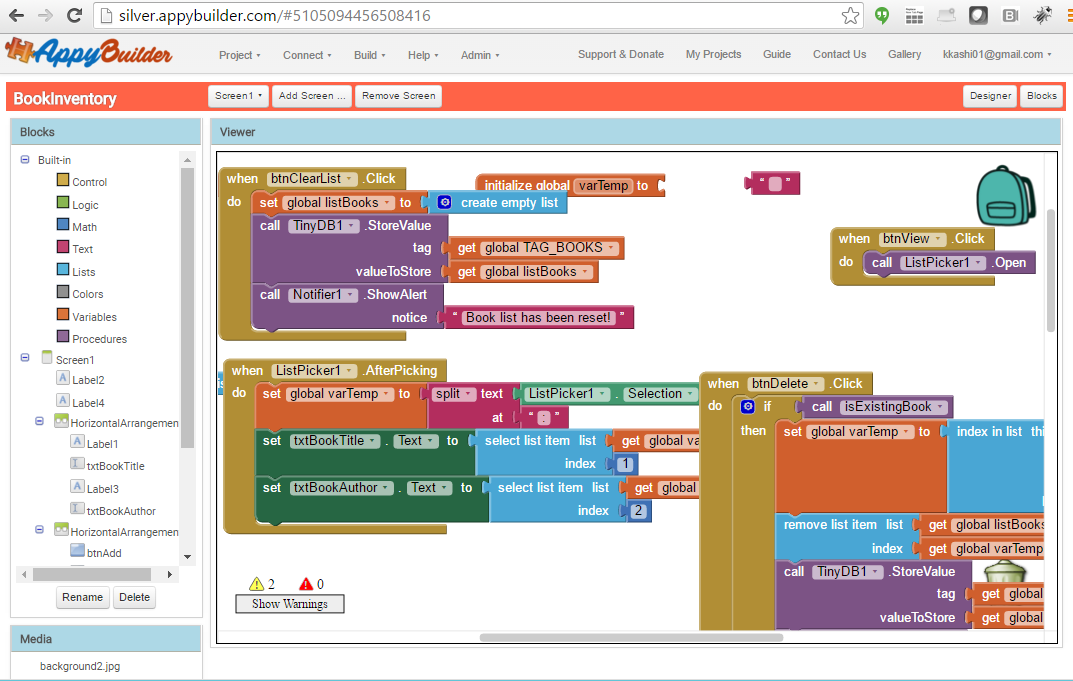 "A strong mobile presence is an absolute necessity to remain competitive. We can create a customized mobile solution and strategy that best fits you and your business. Our goal is the same as yours: to develop the strongest, most valuable solution to strengthen your brand message and provide a direct connection to your users," according to Appy Builder's website.
The EdgeHTML issue tracker
Microsoft has announced a new platform issue tracker for its Edge browser. EdgeHTML allows users to report or search for issues, and is designed to give users more transparency into bugs. The tracker provides the status of Web platform features; allows users to vote for features; provides a changelog; gives access to the company's data used to plan future releases; and will provide notifications from the engineering team.
More information is available