There's a new lightweight, fast and mobile-friendly JavaScript library called Inferno, which developers can play around with as version 1.0 launched this week.
Inferno is derived from React, so its architecture and life cycles will feel and look similar. But the difference is the computational engines render in a different way, according to Luke Sheard, editor of Inferno.
In a short period of time, he said Inferno grew from 150 GitHub stars at the start of the 2016, to around 7,300 by the end of the year. It has been used at companies like The Grid, globo.com, and Evite.com. In the future, Sheard said Inferno plans on focusing on improving core functions, and addressing bugs quickly.
AOL's Kanvas open to developers
AOL has announced that Kanvas, its mobile real-time photo-editing platform, will open it so developers can experiment with its new software development toolkit.
The Kanvas Creative SDK will allow developers to access technology like an integrated camera, face tracking, editing tools, live-streaming capabilities, and more.
"We are thrilled to bring our technology to the larger developer community and be first to market with an open platform," said Vic Singh, founder of Kanvas Labs. "Our goal is to empower developers to bring unique content creation experiences to their applications. With the Kanvas Creative SDK, developers will have plug-and-play access to a suite of mixed media creative technology backed by over 50,000 hours of engineering."
Algolia community gets Yarn package search
The Algolia community was gifted with a year-end surprise: a Yarn package search that allows developers to search for JavaScript packages with an instant-search experience.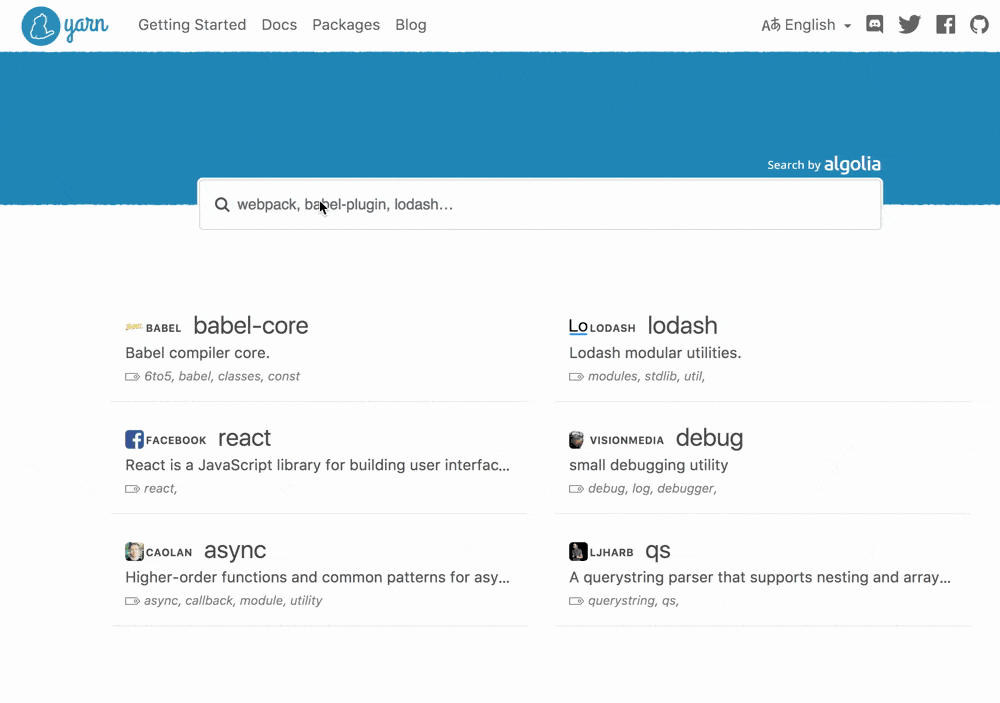 Yarn is a JavaScript dependency manager that is fast, secure and reliable, and it offers an alternative to npm. The Yarn package includes metadata like amount of downloads, license type, version, owner and last activity. At Algolia, the team uses the Yarn package to manage its dependencies, and the team is moving every project using npm to Yarn.
Developers and the Algolia community can check out the package here.
Samsung Electronics forecasts Q4 results
Despite ceasing production on the Note 7, Samsung Electronics had a consolidated sales of approximately 53 trillion Korean won (US$44 billion), and a consolidated operating profit of approximately 9.2 trillion Korean won ($7.6 billion), according to its earnings guidance for Q4 2016.
According to the guidance, Samsung is up 50% in operating profits, as compared to 2015. But the overall revenue for the quarter actually decreased by 0.6% year-over-year to 53 trillion won, according to an Android Central report.