Twitter invests in MIT laboratory
Twitter is giving the MIT Media Lab US$10 million to create the Laboratory for Social Machines (LSM). The laboratory is a part of a five-year initiative to develop new technologies based on semantic and social patterns across mass media, social media, data streams and digital content.
The LSM will explore pattern discovery and data visualization to find interactive patterns and shared interests in applicable social systems, and will use that information to build collaborative tools and mobile apps that allow new forms of public communication and social organization.
"With this investment, Twitter is seizing the opportunity to go deeper into research to understand the role Twitter and other platforms play in the way people communicate, the effect that rapid and fluid communication can have, and apply those findings to complex societal issues," says Dick Costolo, CEO of Twitter.
Microsoft announces Elastic Scale preview for Azure SQL Database
Microsoft has launched a public preview of Elastic Scale for Azure SQL Database, which allows developers to build and maintain apps that span many databases, according to the company.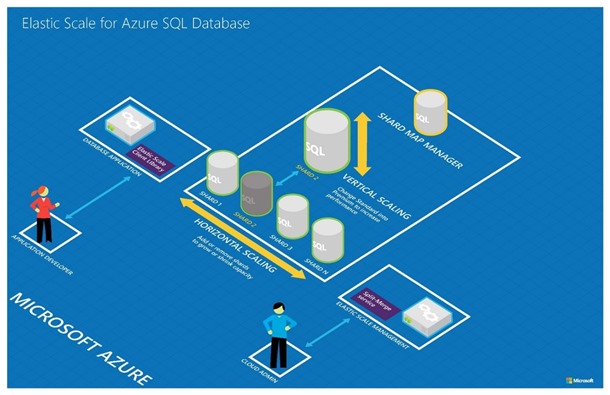 Elastic Scale aims to simplify scaling out and within a cloud app's data tier by streamlining development and management. It supports high-volume online transaction processing, multi-tenant SaaS, and continuous data collection. Other features include sharding support and coordinated data movement between shards.
In addition, the company is also announcing the Federations Migration Utility as part of the preview. The utility helps Federation customers migrate their apps to Elastic Scale without having to perform any data movement.
More information is available here.