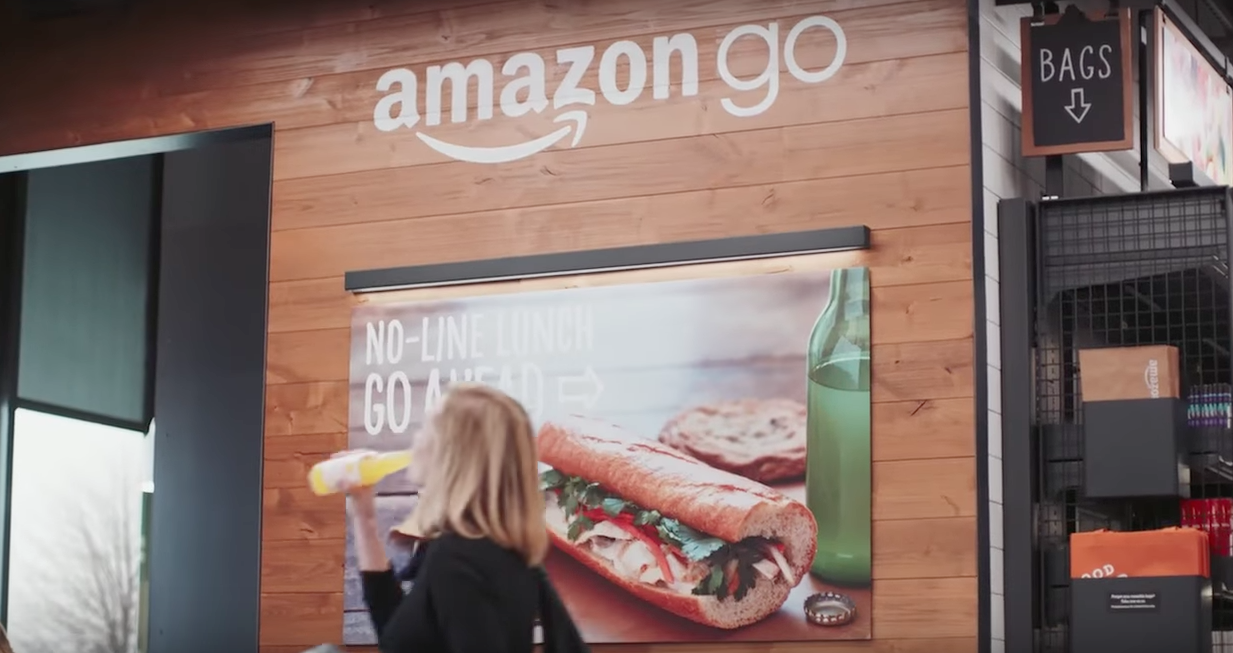 Amazon has introduced a beta of Amazon Go, a 1,800 square-foot location in Seattle that uses deep learning and sensors to keep track of what people are buying. The goal of Amazon Go is to create "a new kind of store with no checkout required," according to the company.
Shopping at the Amazon Go store is pretty straightforward. The Amazon Go app lets customers enter the store, and once they are inside, all they have to do is take what they need, walk out, and the company will charge their Amazon account based off what they picked up. The store works because of computer vision and deep learning, so it always knows what is being taken off the shelf (and what is put back). The store will open up to the general public in 2017.
Tableau releases 'The State of Data Education in 2016' report
Tableau has released a report that revealed how American higher education institutions are training the next generation of data workers.
Some major findings of the report included that 20% of four-year universities are now offering analytics programs, and just 2% of two-year institutions offer the same types of programs, which indicates a significant gap in the availability of analytics education, according to the report.
The report also highlights a trend of data skills becoming more pervasive in all kinds of jobs. This trend is continuing since organizations in all industries want to hire more data-proficient individuals.
"Data literacy is now a baseline expectation in jobs of all kinds," said Christian Chabot, cofounder and chairman of Tableau. "Perhaps the greatest challenge we face as an industry is training and nurturing the next generation of data talent. These are the people who will go on to change schools, doctor's offices, businesses, governments, and more, thanks to data. Our hope is that this report will help spur further investment and interest from academia and industry to train the next generation of data workers."
The full report can be found here.
Uber creates new AI division in San Francisco
A new division of Uber, called Uber AI Labs, will deliver new research on artificial intelligence and machine learning.
Along with the announcement of Uber AI Labs, the company also announced that it will acquire the AI research startup Geometric Intelligence, whose 15 employees will form the initial core of the AI Labs team. Uber AI Labs will be directed by Geometric Intelligence CEO Gary Marcus.
SmartBear, Wipro team up on testing services
SmartBear and Wipro are partnering for software testing services. Wipro has integrated key aspects of SmartBear's technology into its Wipro AssureNXT QA platform.
With SmartBear's technology, Wipro can give its customers a seamless experience for their functional and nonfunctional testing challenges. Combining Wipro AssureNXT and SmartBear's testing platform will give a testing platform to enterprise customers as well.
"The capabilities that this partnership brings will help end users to address the delivery of higher-quality applications faster at a more reasonable price with access to highly trained and skilled testing consultants for implementation, training and maintenance," said Doug McNary, CEO of SmartBear Software.