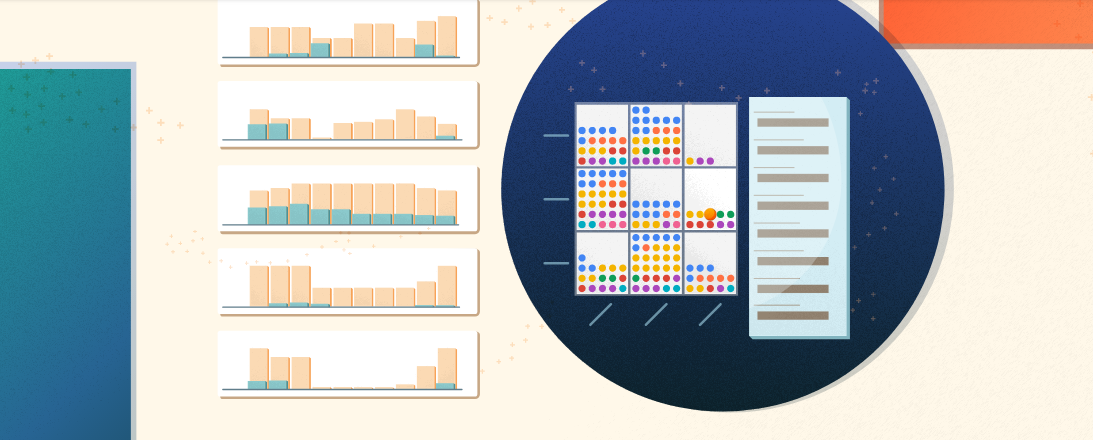 Google Research wants to help researchers get the most out of their machine learning models and data. With the PAIR initiative, the company is releasing Facets, an open source visualization tool to aid researchers in understanding and analyzing machine learning datasets.
In addition to the open source code, Google Research created a Facets demo website that will allow "anyone to visualize their own datasets directly in the browser without the need for any installation or setup," according to a blog by James Wexler, senior software engineer at the Google Big Picture Team.
Two features that researchers and engineers will find useful, according to the blog, includes Facets Dive and Facets Overview. Overview will let you explore a set of individual observations using Facets Dive.
More information can be found here.
Amazon's Lambda@Edge now available
Amazon is releasing its intelligent processing solution for HTTP Requests at the Edge this week. Lambda@Edge was first announced last last year. It is designed for rich and personal web-based user experiences.
Features include the ability to inspect cookies, send specific objects, implement access control, add or modify headers, generate new HTTP responses, and support legacy URLs.
CatBoost now open sourced
Yandex, a machine learning solution provider, is open sourcing a new gradient boosting machine learning library. CatBoost is designed to analyze a wide range of data inputs and formats out of the box and handle a wide variety of business problems.
CatBoost features the ability to reduce overfitting, categorical features support, and a user-friendly API interface. Python, R and command-line interface implementations are now available.
More information is available here.
Revulytics Usage Intelligence v5
Revulytics announced version 5 of its Revulytics Usage Intelligence solution with new enhanced ReachOut functionality for Windows, macOS, and Linux applications.
"Our customers are seeing significant improvements in trial conversion and renewal rates through the ability to reach and message users based on their engagement level within the product," said Keith Fenech, VP of software analytics at Revulytics. "This latest version of Revulytics Usage Intelligence affirms the value our customers are getting from ReachOut and their desire to do even more with it. With out-of-the-box reporting and visualization, customers can easily track the results of their campaigns along with product usage activity and trends."
The latest release offers HTTPS communications for secure transmission of usage data from end user customer environments. In addition, the release includes environmental data about users' machines, including graphics card and .NET versions.