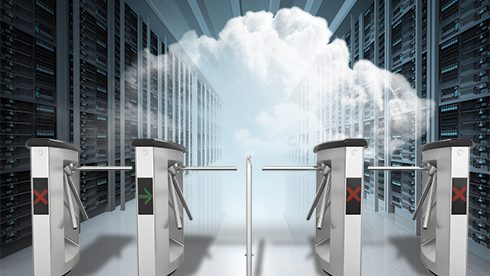 The move towards the public cloud is just beginning. A new survey released by LogicMonitor finds a majority of respondents' enterprises plan to migrate their IT workloads from the data center to the cloud by 2020.
According to LogicMonitor, the key drivers for migrating to the cloud today include digital transformation, IT agility and DevOps. By 2020, with the explosion of intelligent devices, IoT, AI and machine learning technology will be behind the transition.
The study finds 37 percent of IT workloads will continue to predominantly run on-premises in the short term with 31 percent running in the public cloud. Over the next two years, the on-premises workloads will drop to 27 percent while the public cloud will grow to 41 percent.
The Future of the Cloud study surveyed nearly 300 industry influencers at AWS's recent re:Invent event. "Our customers continue to ask for guidance in planning their cloud migration strategies," Jeff Behl, chief product officer at LogicMonitor, wrote in a post. "We designed our survey to gather feedback from some key industry influencers to understand their predictions, and to provide our customers with insights and answers."
In addition, the study found that while Amazon may be ahead of the race when it comes to the public cloud, Microsoft and Google are catching up.
According to the survey, Amazon holds 44 percent of the overall cloud IaaS market, with Microsoft at 7 percent and Google at 2 percent. Respondents predict Microsoft Azure and Google Cloud Platform will increase by 200 and 800 percent by 2020 while Amazon is only expected to grow by 18 percent.
"Will Amazon's dominance fade at all over the next three years? Spoiler alert: Not at all.  But, it will become a more competitive market for public cloud," Behl wrote.
Other findings of the report included lack of cloud experience and lack of visibility standing in the way of transitioning to the cloud.
"Traditionally, organizations have used various monitoring tools to keep tabs on different parts of their technology," said Steve Francis, founder and chief evangelist of LogicMonitor. "Organizations really need an end-to-end monitoring solution that automatically monitors both on-premises and cloud-based infrastructure, services and apps to truly understand what's going on so they can continue to be agile and proactive."