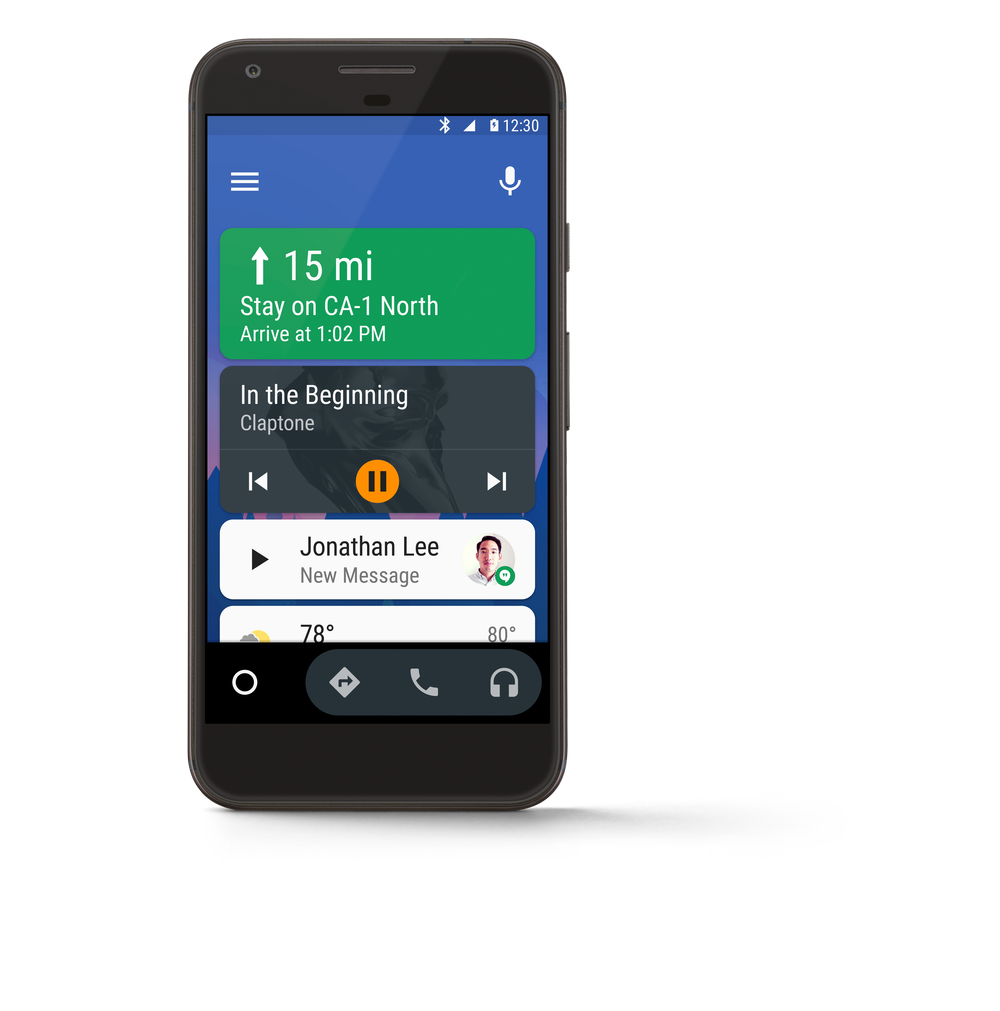 Google has announced that Android Auto is now available in every car as a way to give drivers an easy way to access information they need.
According to a blog post by Gerhard Schobbe, product manager at Android Auto, 200 car models from more than 50 brands support Android Auto. Since older vehicle models are not compatible with Android Auto, he wrote that Android Auto can be used in a new way, right from a user's smartphone.
The update allows anyone with Android phones running 5.0 or later to access information they need without distraction while driving. The new update brings the ability to automatically start up the app when the phone is paired with Bluetooth. In a few weeks, Android Auto is enhancing support for hands-free voice commands, so soon drivers can say "OK Google" to access features like maps and messaging.
Drivers can sign up to be notified when the Android Auto update is available for their phone here.
Sencha brings new developer enhancements to its web application platform
Sencha has announced the next generation of its Web Application Lifecycle Management Platform, which allows developers to design, build and test web applications. It also give users the right experience when they need it.
In a recent survey (conducted by Dimensional Research), 93% of web development professionals said that web technologies are critical to their strategy for desktop and mobile, with 80% saying desktop applications are still essential.
Since these applications are still important and are becoming more sophisticated and data intensive, the demands on development teams have increased, according to the company.
"The increasing complexity and data-intensive nature of modern web applications means developers need a comprehensive solution to design, develop and test their applications, and get them to market as quickly as possible," said Art Landro, CEO of Sencha.
The new version of the Web Application Lifecycle Management Platform will include enhancements to the Ext JS framework, new Angular 2 and React integrations, and integrations that will enhance JavaScript community developers build data-centric applications. More information on the platform's enhancements can be found here.
XebiaLabs version 6.0 of XL Release and XL Deploy
XebiaLabs has announced version 6.0 of its DevOps solution for release pipeline orchestration and deployment automation.
The latest version allows organizations to simplify and manage the complexity of DevOps, and it includes multi-functional release folders, flexible release tags, and new dashboards that improve visibility into release pipelines, according to the company.
Users will also benefit from optimizations such as flexible dependency-management performance improvements. Teams will gain control over their deployments to remote data centers, as well as visibility into the remote deployment process, according to the company.
The release is available for download on Nov. 9.
New open updates for Azure Container Service
Microsoft Azure has announced a series of updates to the Azure Container Service that keep it open and flexible, and give it the ability to run container applications in the cloud.
These updates are available today, and they include a preview of Kubernetes on Azure Container Service (ACS). The deeper native support of Kubernetes will give customers another open-source choice for their container orchestration engine on Azure, according to a blog post by Corey Sanders, director of compute at Azure.
Another update includes upgraded ACS support for DC/OS to version 1.8.4, which includes new, flexible virtual networking capabilities, job scheduling and Marathon-based container orchestration right into the DC/OS UI, he wrote.
Along with these updates, Azure released the source code for the ACS Engine, which was used to create the Azure Container Service deployments in Azure. The source code can be found on GitHub, and with it developers can modify and customize deployments of the service.