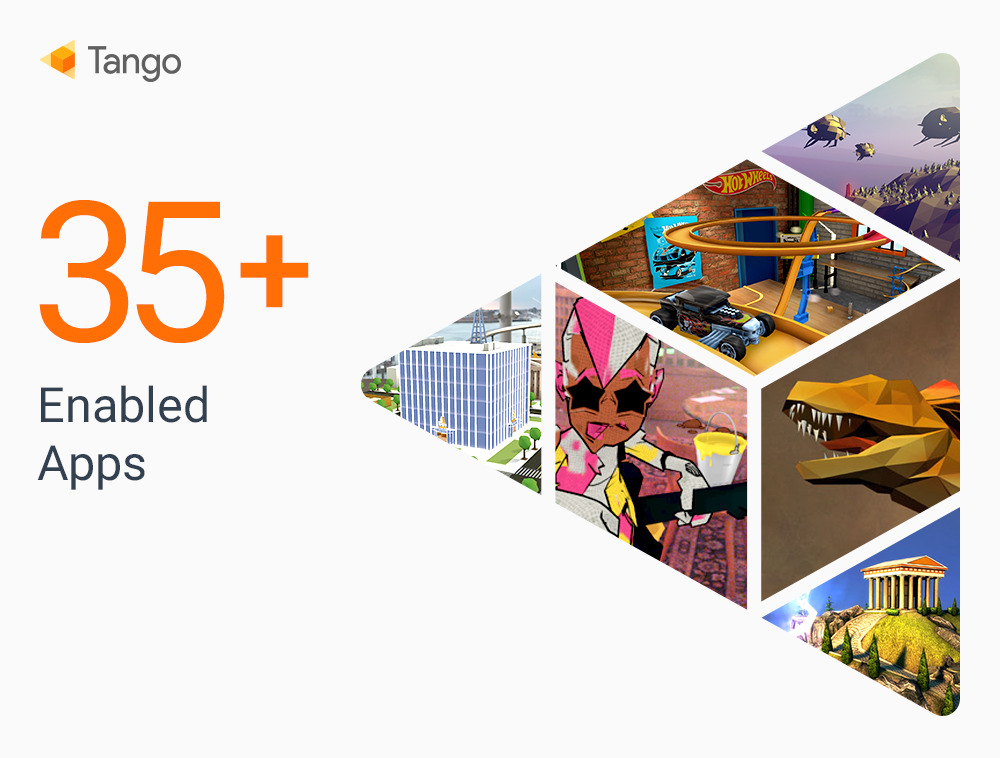 Google's mobile virtual reality solution is finally becoming a reality with the Lenovo Phab 2 Pro. Google announced in June that Lenovo would provide the first Tango-enabled phone, and the device has finally begun to ship. It will come with more than 35 Tango apps with augmented reality capabilities.
According to Google, with the Tango-enabled device, users can measure, visualize, play, paint, draw, race and customize inside a virtual world.
"We see the potential for Tango technologies to be in every smartphone in the future. In the same way you wouldn't consider buying a phone today without a camera or GPS, Tango will be a ubiquitous capability to help your phone better understand space and the world around you," wrote Justin Quimby, senior product manager for Tango, in a blog post.
Microsoft Flow makes it easy to automate common tasks
Microsoft Flow, which was in public preview back in April, has been officially released. It includes new administration, connectivity and usability features, along with other abilities to help automate common business processes and tasks.
Microsoft Flow can help users manage their organization's flows by using environments to sort flows based on geography or team. Also, Microsoft announced the new Microsoft Flow Admin Center can make it easy for IT administrators to control their environments inside their organization, wrote principal group PM manager of Microsoft Flow Stephen Siciliano in a blog post.
Microsoft Flow is available on Android and iPhone, and anyone can create flows right on their smartphones. In addition to being able to control flows from a phone, Microsoft has made it possible to enrich both Office 365 and Dynamics 365 with new workflow capabilities, he wrote.
Red Hat releases general availability of Ansible 2.2
Red Hat has announced the latest version of the agentless, open-source IT automation framework Ansible 2.2, which brings performance enhancements, new modules, expanded container and Windows automation capabilities, and other cloud service features.
Ansible 2.2 is designed to continue Red Hat's upstream momentum, and it allows developers and IT operations teams to deploy applications and environments without barriers between teams and automation activities, according to a company announcement.
Other new features include networking support, like additional network device support for vendors like Cisco, Dell, Nokia SR OS, and others. There is also expanded Cisco NX-OS support, enhanced cloud services, and new functionality that enables users to manage Docker machine environments.
Ansible 2.2 features new VMware virtual-machine-management modules that now support new AWS capabilities, including Amazon Elastic File System, Amazon Redshift and AWS Lambda, according to the announcement.
More information on this release can be found here.
The WebAssembly Browser Preview
Mozilla has announced a milestone in the WebAssembly initiative. WebAssembly was announced last June by tech companies such as Google, Microsoft, Mozilla and WebKit. The goal of WebAssembly is to create a new binary format for low-level safe code. According to Mozilla, the working group has reached a binary format release candidate along with compatible implementations, and WebAssembly is now going into a browser preview period.
"During this 'Browser Preview' period, WebAssembly will still be behind a flag and there will be at least one planned change to reset the binary version to 1, where we hope it will stay forever," wrote Luke Wagner, a programmer at Mozilla, in a blog post. "However, assuming no issues are found that require substantial time to address, the WebAssembly Community Group would like to mark an initial version of the standard as 'done' in Q1 2017, which would then enable browsers to start shipping WebAssembly without a flag."