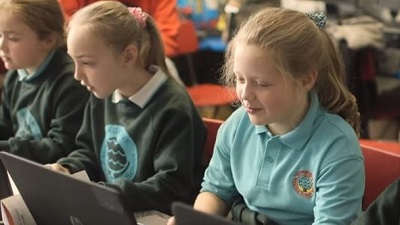 Minecraft is billed as being for exploring and building, but Microsoft wants kids exploring places in the real world, like the Pyramids of Giza or ancient temples. This is why Microsoft announced Minecraft: Education Edition, which is a new version that is customized for schools.
The new title will be available as a free trial this summer, and it will build on information gathered from MinecraftEdu, with a few additional features. One addition includes improving Minecraft's mapping feature so a class can find its way around while teachers lock in resources for students to use. Overall, the changes are not dramatic, according to the FAQ on the Minecraft website.
MinecraftEdu customers can continue to use MinecraftEdu, and Microsoft will offer the first year of Minecraft: Education Edition for free. Minecraft will still remain a game, and it isn't turning into an educational-only product.
Release of Nim 0.13.0
The latest release of the programming language Nim arrived yesterday, coming three months after the previous release.
Version 0.13.0 includes 116 bug fixes, and according to the release notes, many of the bug fixes are related to closures. The lambda lifting algorithm in the compiler has been rewritten, and some changes have been made to the semantics of closures in Nim. These changes may affect backward compatibility, according to Nim.
This release brings Nim one step closer to version 1.0, which will mean no more breaking changes to the language or standard library.
Google allows developers to create promo codes
In an effort to help developers grow their app or game business on Google Play, Google is giving developers the ability to generate and distribute promo codes. The codes will be designed to drive user engagement. Google recommended developers focus on codes that reward loyal users, encourage app reviews, and attract new users.
Some tips the company provides for making the most out of promo codes include limiting 500 per app every quarter; embedding codes in URLs; implement in-app promotions; and adhering to the Promotional Code Terms of Service.