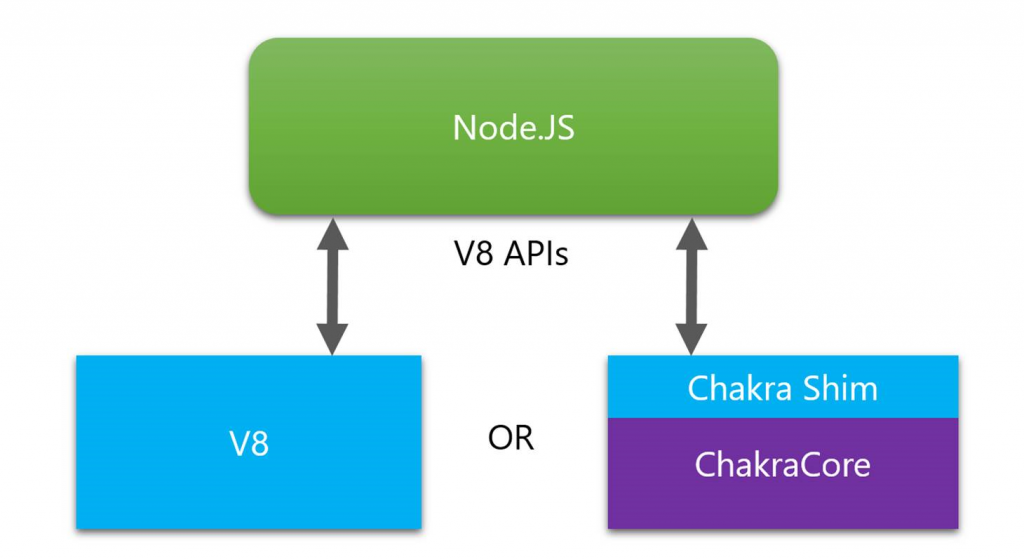 Microsoft has submitted a pull request to the Node.js mainline in order to enable it to work with Microsoft's recently open-sourced ChakraCore. According to Microsoft, the open-sourcing of ChakraCore helps the technology better align with Node.js release schedules. The pull request would allow Node.js to use the ChakraCore JavaScript engine, and to enable Node.js developers to target more platforms.
"The Pull Request is positive news for the Node.js community as it puts Node.js in more places and shows continued investment in the technology," said Mikeal Rogers, community manager of the Node.js Foundation. "Getting Node.js as a first-class citizen in Xbox, desktop and IoT platforms based on Windows will make it much easier for developers to build. In the long run, it will also create more competition in VM performance, and eventually lead to a faster Node.js runtime for users of all VMs."
Microsoft's plan to support nonprofits and researchers
Microsoft wants to use the cloud for the public good, which is why yesterday it announced that Microsoft Philanthropies, with support from Microsoft Research and Microsoft Business Development, will donate US$1 billion in Microsoft cloud services. The company will donate these services to nonprofits and university researchers over the next three years. The goal is to support 70,000 nonprofits through the initiative.
Microsoft will make sure that nonprofits have access to the following:
• Microsoft Azure: NGOs can access datacenters around the world to develop their applications
• Enterprise Mobility Suite (EMS): Nonprofits can manage their devices and data on this platform
• CRM Online: Nonprofits can use the cloud solution to manage relationships with donors
The full Microsoft Cloud nonprofit program will roll out in the spring. A Microsoft blog post detailed all the other initiatives of the program.
Survey shows support of OpenStack adoption
SUSE, an enterprise Linux and cloud storage company, recently conducted a study that found that 81% of senior IT professionals are planning to move or are already moving to OpenStack's private cloud.
Most respondents were concerned about installation challenges, vendor lock-in, and a lack of OpenStack skills in the market. About 90% of large companies said they already have implemented at least one private cloud within their business. When asked about a cloud solution for business-critical workloads, 96% of respondents said they would use a trusted cloud.
According to the study, half of all enterprises that tried to implement an OpenStack cloud failed, and 65% found the implementation experience difficult.