Oculus has announced the acquisition of Surreal Vision, a computer vision team that works on real-time 3D scene reconstruction. With Surreal Vision, Oculus will be able to create an accurate representation real-world objects in virtual worlds, according to the company.
"At Surreal Vision, we are overhauling state-of-the-art 3D scene reconstruction algorithms to provide a rich, up-to-date model of everything in the environment, including people and their interactions with each other," wrote Richard Newcombe, cofounder of Surreal Vision, on the team's blog. "We're developing breakthrough techniques to capture, interpret, manage, analyze, and finally re-project in real-time a model of reality back to the user in a way that feels real, creating a new, mixed reality that brings together the virtual and real worlds."
Sencha releases Ext JS 6 beta
Sencha has announced that the beta release of its Ext JS 6 framework is now available.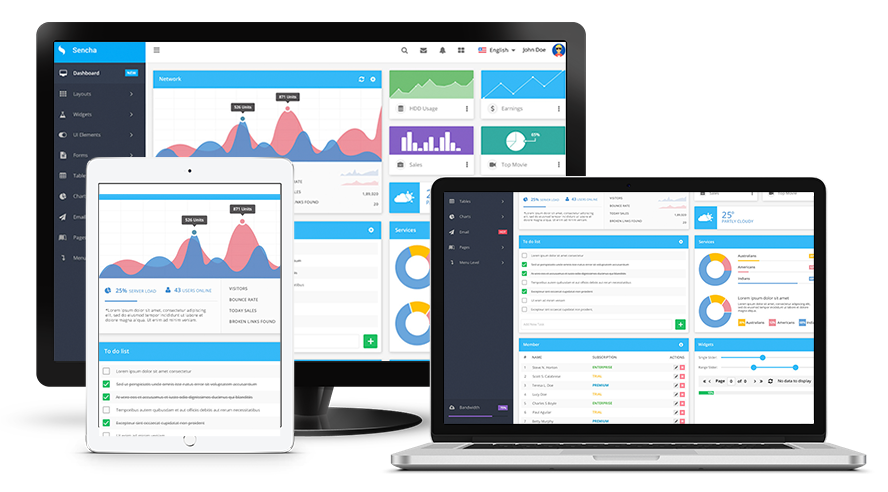 Ext JS 6 enables developers to use a single JavaScript framework to build desktop and mobile applications, adding new features such as merged UI components with Sencha Touch. The release also implements the Sencha Pivot Grid add-on for Ext JS applications, a SASS compiler in Cmd 6, and a plug-in for JetBrains IDEs.
More details about the release are available here.
Google open-sources Roboto font
Google has open-sourced its signature Roboto family of fonts, along with the tool chain used to create them. The font family was introduced in Android 4.0 Ice Cream Sandwich in 2011. More information is available here.