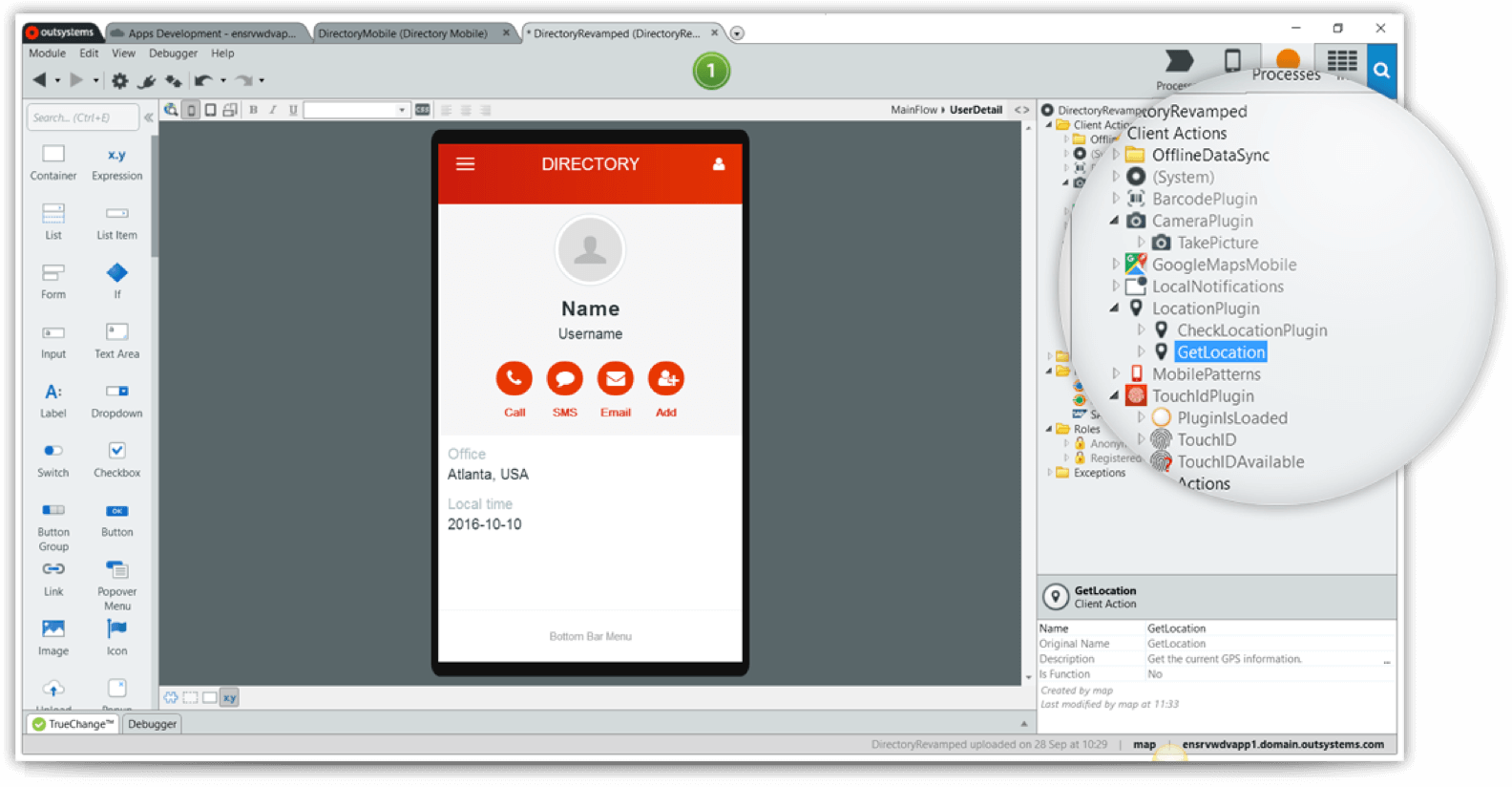 OutSystems announced the availability of OutSystems 10, a low-code application development platform that allows developers to build secure and scalable apps.
OutSystems 10 extends the platform's application development capabilities for on-premise and cloud-based environments. It also introduces seven new capabilities that accelerate the time it takes to build mobile apps.
For instance, developers can drag and drop all components of the mobile app, including user interface and business logic. Developers can build once and run the app anywhere, with a single codebase that can be deployed on both Android and iOS.
Developers can also build secure offline experiences for their users with on-device business logic from OutSystems 10. Developers can reduce the backlog for their mobile app development too, as well as ramp up production in a few weeks, according to the company.
A full list of capabilities can be found here.
MOSS supports four open-source projects in Q3
For the third quarter of 2016, the Mozilla Open Source Support (MOSS) program has awarded more than US$300,000 to four projects.
Three projects received funds for projects that Mozilla already uses or deploys (known as the Foundational Technology track), and one was funded as a project aligned with MOSS' mission. Each track is open to projects that are in need of funds, and sometimes these projects end up being incorporated into Mozilla products.
On the Foundational Technology track, $100,000 was awarded to Redash, a tool for building visualizations of data for decision-making. Review Board, software for doing web-based source-code review, received $50,000. MOSS also awarded $100,000 to Kea, the successor to the ISC DHCP codebase, which deals with allocation of IP addresses on a network, according to a MOSS blog post.
For the Mission Partners track, Speech Rule Engine, a code library, was awarded $56,000. In addition to these tracks, Mozilla has completed another two MOSS Track 3 Secure Open Source audits, with more in the pipeline. Applications for Foundational Technology and Mission Partners remain open, and the next batch deadline is at the end of November.
TIBCO's open-source, IoT integration project
In order to push the Internet of Things forward, TIBCO Software has announced the availability of its open-source and IoT integration solution, Project Flogo.
Project Flogo simplifies IoT integration with its flow-based, web UI for building and deploying applications right to devices, said the company. It's capable of running locally on IoT edge devices, and can reduce the operational costs associated with architectures that requires constant connectivity.
Other benefits of Project Flogo include its real-time sense-and-respond functionality, as well as its ability to save on communication costs. Project Flogo also allows for network security measures to make sure that a secure computer network is isolated from unsecured networks.
OpenChain Specification 1.0
The Linux Foundation's OpenChain Project has established its first set of requirements and practices for free and open-source software-management processes.
The OpenChain Project works toward establishing common practices for management of open-source software. The first specification defines a common set of requirements and best practices for open-source organizations to follow. This will help organizations document FOSS policy and training for software staff, review and approve FOSS content, and adhere to OpenChain requirements for certification.
"Hundreds of thousands of people around the globe, including the world's largest companies, leverage open-source software, so we need to work together to support best practices for software license compliance throughout a supply chain," said Jim Zemlin, executive director of the Linux Foundation. "Licensing, best practices, training, certification and other resources are needed to scale open source and protect the innovation built on top of it. The OpenChain Project is taking a major step forward by helping create software supply chains that are both efficient and compliant."
Also, the OpenChain Project established three Work Teams to collaborate on the OpenChain Specification.