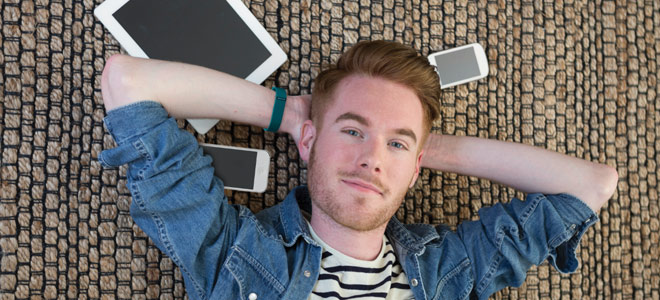 The concept was similar to other anonymous social media messaging platforms, like Yik Yak, Secret and Whisper. But when Preetham Reddy, lead developer for RezTech LLC in Phoenix, and his team built the Sipper location-based bulletin app, he learned a few hard lessons—as most fledgling app developers do.
RezTech's app experience, while not particularly unique, touches on the realities of mobile app development today. First, every developer must weigh multiple tradeoffs:
Enjoy full app life-cycle support and commercial IDEs, or piece together open-source solutions;
Choose native, hybrid, Platform-as-a-Service or HTML5-based platforms and widgets;
Access an ever wider array of device-specific functionality; and
Create delightful user experiences while managing customer expectations.
Second, the newfound popularity of the messaging layer is just one example of how there is still plenty of Web-based low-hanging fruit available for developers who know how to position apps well and build communities around them.
Third, mobile app development entails inevitable trial-and-error, along with the strategy and endurance to survive it.
Fourth, consumer-focused apps can't emulate native user experience; they must bake it in.
Read on for 10 tips modern developers should take to heart when aiming for mobile success.
1. Don't be a PhoneGap #fail: Beware of prototyping on consumers. Apache Cordova, a.k.a. Adobe PhoneGap, uses familiar HTML, CSS and JavaScript; has a rich ecosystem of third-party plug-ins and support; and is a great quick-start for simple applications, according to a recent Gartner report. But it should only be the foundation of a broader HTML5 strategy.
"We wanted to create a quick prototype, so we thought, hey, we'll use our existing Web skills and dash it out in less than three weeks' time on PhoneGap," said Reddy. "But our users had all kinds of problems on lower-end Android phones. PhoneGap had trouble retrieving location information, especially in countries like India. Another thing is native scrolling: pull-down refresh. If you do that using PhoneGap, it's buggy, laggy and all that. Windows Phone doesn't support pull-to-refresh or native scrolling. You're limited by functionalities exposed by the browser, and Internet Explorer in Windows Phone is not good."
(Related: How to go your own way with development)
One of the biggest misconceptions about PhoneGap is "that you can get an indistinguishable-from-native-apps feel with just HTML5. You can't," said Harri Sarsa, head of developer relations for Finnish startup AppGyver, whose Supersonic UI leverages the Ionic CSS framework. "No matter how good your CSS and [JavaScript] tricks are—and they can be quite good nowadays—you always get caught. The app doesn't feel native when you tap around hard enough.