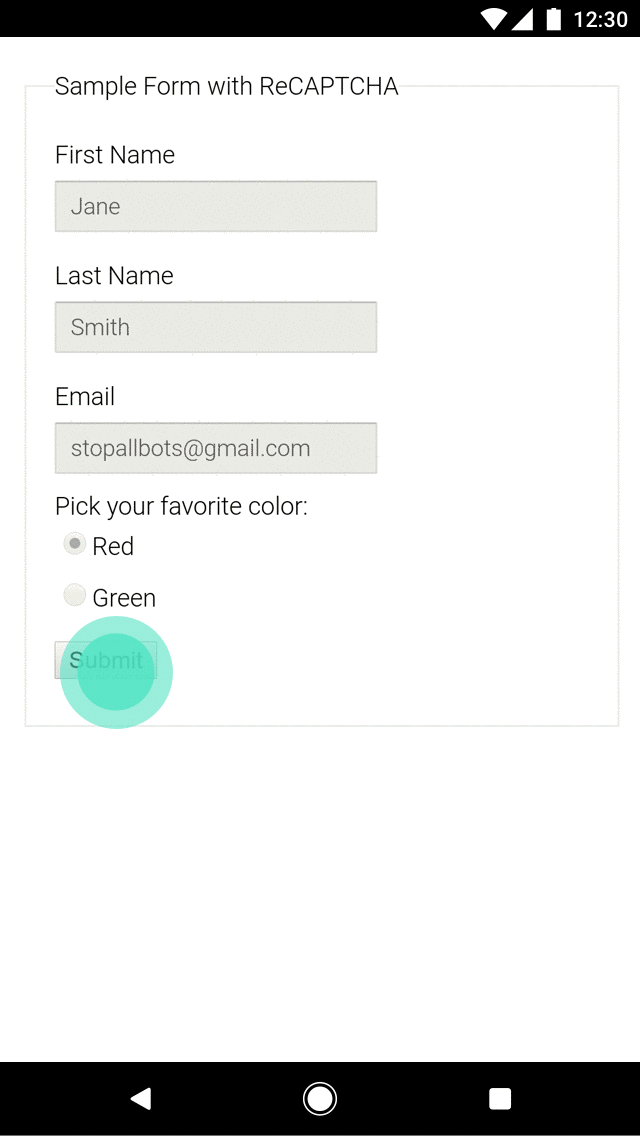 Google is releasing the first reCAPTCHA Android API for Google Play Services. The API will provide a streamlined user experience on mobile and include the latest invisible reCAPTCHA technology. Google first announced Invisible reCAPTCHA in March as a way to run risk analysis behind the scenes, allowing users to pass through the system with zero click.
reCAPTCHA was launched about 10 years ago with the goal to reduce spam and abuse. Over the years, the technology has evolved from text, to street numbers, to names and then to the NoCAPTCHA reCAPTCHA.
"The journey of reCAPTCHA continues: we'll make the Internet safer and easier to use for everyone (except bots)," Wei Liu, product manager for Google, wrote in a post.
CEO of Yahoo to resign
Marissa Mayer has reportedly announced she will resign from Yahoo's board once the Verizon merger is finalized. Verizon is acquiring Yahoo for $4.8 billion. Mayer originally stated she planned to stay through the merger.
In addition to Mayer, co-founder David Filo and for other board members will also depart from the company.
The full story is available here.
Hortonworks updates data-in-motion platform
Hortonworks announced DataFlow 3.0, its data-in-motion platform, to simplify development of streaming analytics applications. It enables customers to collect, curate, analyze and act on all data in real- time across the data center and cloud. The latest version features a streaming analytics manager, schema registry, and expanded partnership with IBM Power Systems.
"To stay competitive in today's interconnected world, businesses must harness the insights from data everywhere," said Scott Gnau, chief technology officer at Hortonworks. "Increasingly, this means from point of creation on connected devices and it's crucial to make decisions as close as possible to the edge device. With HDF 3.0, we are improving our customers' experience by simplifying how they create and deploy streaming analytics applications to deliver real time analytics."
Blockly 1.0 for Android and iOS
Google's open-source library for visual programming editors, Blockly, reached version 1.0 this month. The 1.0 release for Android and iOS allows users to use Blockly natively in mobile apps, It includes a standard UI; custom blocks, toolbox categories and layouts; code generation; functions, variables, mutators and extensions; and internationalization support. In addition, Google improved Internet Explorer and Edge support.
"While our 1.0 update today is focused on native mobile, we've also made several updates to the web project over the past six months. We've made major improvements to performance and testing, added more structured APIs, and improved touch support for the mobile web," the company wrote in a post.