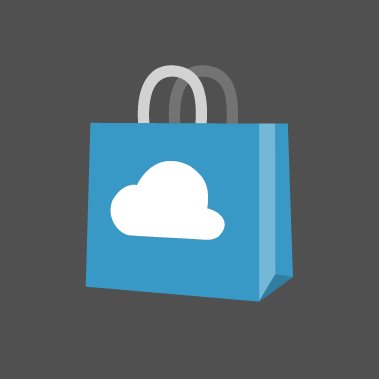 Microsoft has announced Azure Managed Applications is now available in the Azure Marketplace. Azure Managed Applications allows customers to deploy applications and fully manage them in their customer's environment.
"Whether these solutions are complex applications that are custom-built and maintained by MSPs or packaged applications delivered and serviced by ISVs, you can focus on what you need to do to accelerate your business transformation without having to worry so much about running someone else's software," wrote Corey Sanders, director of compute for Azure, in a blog post. "Managed Applications accelerate innovation, even in the most advanced application scenarios, bringing the best of software-as-a-service and infrastructure-as-a-service together."
Google releases Andromeda 2.1
Google Cloud has released Andromeda 2.1, the latest version of its software-defined network stack that underpins all of the Google Cloud Platform. The updated version reduces latency between Compute Engine VMs by 40% over Andromeda 2.0 and by almost a factor of 8 since launching in 2014, according to the company.
Andromeda 2.1 has a hypervisor bypass built on virtio, which reduces latency. It also allows the Compute Engine guest VM and Andromeda software switch to communicate directly.
More information is available here.
Vive announces Logigear BRIDGE developers kit
Vive has announced the BRIDGE developers kit. This is an SDK that will help app developers to solve the challenge of text entry in virtual reality. The kit includes a Logitech G gaming keyboard and associated software. The company will be accepting applications through November 16 for the first 50 slots in the program. Vive may add additional kits in the future if there is enough interest in the developers program.
"During our initial explorations of VR, we were struck by the fact that keyboard use and text entry were necessary but not natural — and we've heard similar complaints from others. Our motivation comes from the research-backed understanding that in certain situations the user still needs a keyboard to interact with applications, particularly in productivity-driven or desktop scenarios, but also in games, social applications and content browsing," Vincent Tucker, director of innovations and strategy at Logitech, wrote in a post.
Security Compass adds operational security support for SD Elements
Security Compass has announced it has added support for software operational security for its SD Elements platform in order to extend DevOps support. This new content will allow engineers to use SD Elements to manage software security requirements in a DevOps environment. It will allow them to eliminate potential threats and vulnerabilities before code is even written, according to the company.
"Agile development teams embrace DevOps to bring products to market faster – often skipping important security measures," said Rohit Sethi, COO of Security Compass. "SD Elements makes it easy for DevOps teams to manage the security considerations of the entire technology stack – both the software itself, as well as the operational security requirements of the Web server, application server, database server, and operating system that hosts the application. These production-environment capabilities, combined with our existing AppSec and just-in-time application security training enables agile organizations to achieve a continuous and holistic software security program to better manage risk and protect sensitive data."
AutoNation has signed a multi-year agreement with Waymo
AutoNation has signed a multi-year service agreement with Waymo to enable Waymo to maximize the life of its self-driving vehicles across the US. AutoMation will provide vehicle maintenance and repairs at its AutoNation franchised stores, AutoNation USA stores, and other AutoNation locations.
"We are excited to partner with Waymo, who is a leader of self-driving technology," said Mike Jackson, Chairman, CEO and president of AutoNation. "AutoNation remains uniquely positioned to lead our industry towards the future of mobility, due to our brand, exceptional service and maintenance capabilities, and commitment to innovation. AutoNation and Waymo are like minded in our joint mission to keep people safe whenever they are in a vehicle."
Stack Overflow reportedly restructuring its organization, resulting in several layoffs
According to TechCrunch, Stack Overflow will be laying off a significant portion of its employees as well as completely closing its Denver offices. It wants to focus its efforts more on its Q&A products and less on other aspects. Stack Overflow has not disclosed how many people will be affected.
"Stack Overflow made the decision to expand product development in our core Q&A product offerings, including Stack Overflow Enterprise and Channels for business developer collaboration and our well known core platform for developer knowledge sharing," said a statement from the company obtain by Stack Overflow. "These are in-demand solutions with strong pipelines and customer interest. As a result we are unfortunately restructuring some of our sales and marketing efforts including the closing of our Denver facility and the reduction of some of its staff. Stack Overflow customers and loyal users will see no interruption in service. Business is growing across all products and this move will even speed more features and offerings to market over the coming months."