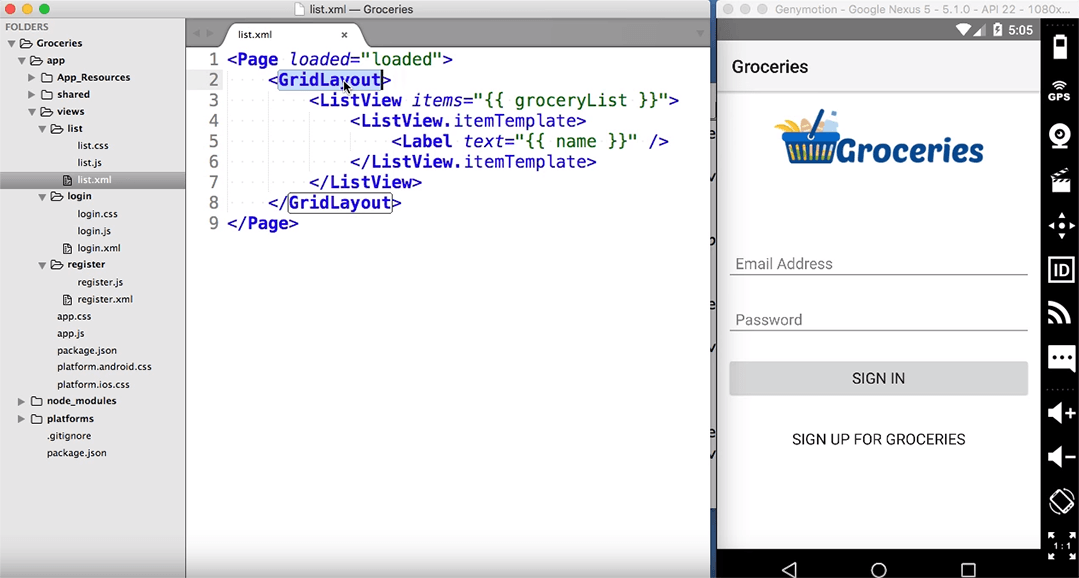 Progress announced the latest release of the open-source framework NativeScript today, allowing developers to build native mobile apps with JavaScript on all major mobile platforms.
NativeScript 2.0, which is open source and backed by Telerik, allows Angular developers to write native mobile applications for Android and iOS using Google's Angular 2 JavaScript framework. Developers can deliver high-performance, native mobile applications with maximum skill and code reuse, according to a company announcement.
(Related: Progress releases the results of its 2016 .NET Developer Survey)
The NativeScript integrations with Angular 2 reduce the cost of building mobile applications by allowing developers to reuse existing skills and code from the Web so they can build their mobile applications, according to the announcement.
With these integrations, teams will no longer need to recruit mobile experts in different languages for one particular platform or purpose. Instead, the NativeScript and Angular solutions integration will decrease the learning curve and allow Angular developers to build native mobile apps faster.
"For the more than 1 million developers using the Angular framework to write interactive Web applications, the NativeScript 2.0 framework represents a giant leap forward—they can finally create zero-compromise mobile apps with Angular featuring truly native UI and performance," said Todd Anglin, vice president of product management and marketing at Telerik.
The NativeScript solution is supported and developed by Progress, and it uses platform-native UI to deliver quality performance, even on older Android devices. Code and skills are easy to share between the Web and different platforms.
Developers can get started with NativeScript, check out tutorials, and build Android or iOS apps from scratch with the new release of NativeScript 2.0.