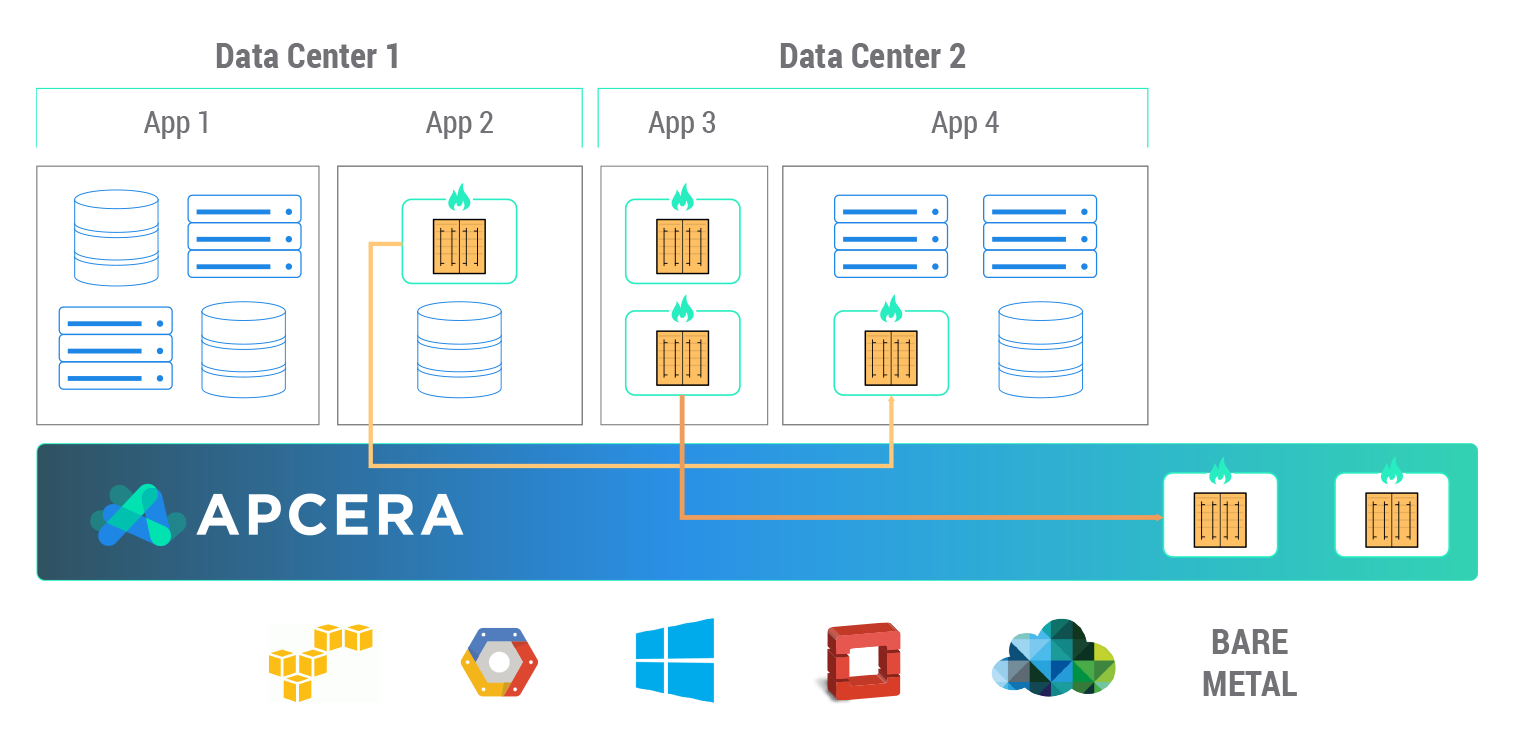 Apcera announced its new container-management platform for cloud-native and legacy applications today, which takes a security-first approach and aims to help enterprises containerize costly and inflexible legacy systems.
The average IT department isn't able to meet the pace of business demands because of the primary challenges of legacy systems, including "ballooning costs," complexity of support, and the inability to upgrade seamlessly, said Simone Morellato, director of technical product management at Apcera.
Eventually, enterprises are going to need to change where their applications are running, because legacy systems lack flexibility, according to Morellato. Enterprises will eventually need to containerize, because legacy applications were designed to run on fixed machines with static configurations, which means "they do not provide easy workload mobility," he said.
(Related: OCI announces new tools and release candidates)
"When a host system requires maintenance from IT Operations, decisions and implementation plans will need to be made to migrate the application to another host and manually configure the firewall, load balancer, and network configuration to get the application running again," said Morellato.
For the most part, containerizing applications should be straightforward, he said. However. But the task may be more difficult when it comes to commercial applications, because the configuration may be locked down, and not having the source code "makes it impossible to tweak," he added.
"If the application contains a configuration file that can support environment variables, the application owner can easily make modifications or a custom startup script to configure the application prior to execution to properly use the cloud infrastructure."
The new container-management platform provides container workflow, orchestration, scheduling, storage, and networking capabilities, which are centered on containerizing these legacy applications and workflows.
Besides simplifying the deployment of legacy, cloud-native and microservices applications, this release includes features like advanced networking, so IT teams will be able to move workloads across infrastructures at the speed of deployment.
A primary focus of this release, according to Morellato, is that security is built in at a foundational level, not bolted on. He said this gives users seamless and granular control over how they can deploy and secure their applications, as well as the data services or networks that support them.
Morellato added that many enterprises who have investments in legacy apps are looking to further reduce infrastructure costs, which is why the Apcera container-management platform now includes the ability for customers to deploy their apps in a hybrid, multi-cloud environment.
Apcera has also expanded its platform to support Amazon EC2 Container Service, Google Compute Engine, and Microsoft Azure. Additionally, enterprise customers can now utilize seamless integration with authentication systems like Active Directory/LDAP and Keycloak.