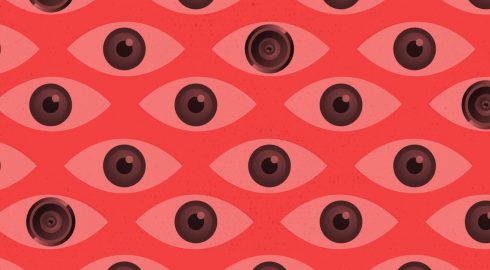 A recent survey conducted by Mozilla about connectivity worldwide found that the popularity of specific connected devices varied by country among other insights. The survey looked at about 190,000 international respondents' concerns and optimism about security and the connected world.
The more tech-savvy the respondents estimated they were, the more optimistic they felt about concerns like privacy and security, citing a greater confidence in how the technology works and who is responsible for securing information. Indian respondents were particularly optimistic, with 25 percent saying they're "super excited" about a connected future compared to the overall average of 7 percent globally.
Salesforce launches new machine learning platform
Cloud computing company Salesforce announced its new myEinstein machine learning platform today during Dreamforce 2017 in San Francisco with an aim to "enable admins and developers of all skill levels to build custom AI apps across Salesforce with clicks, not code."
myEinstein is comprised of both the Einstein Prediction Builder for creating AI models that can predict outcomes for any field or object in Salesforce and Einstein Bots for automating tasks to supplement customer service workflows.
Qualcomm reveals proposed buyout by Broadcom
Qualcomm Incorporated's Board of Directors is consulting with its financial and legal advisors to determine a course of action in regard to Broadcom's non-binding, unsolicited proposal to acquire all of Qualcomm's outstanding shares for $60 cash and $10 in Broadcom stock.
"Qualcomm will have no further comment until its Board of Directors has completed its review," the company said in a statement.
TomTom restructures access to API for smaller devs
TomTom announced a total revamp of their developer portal today, including updates to their product line as well as a new pricing model catering to small and medium sized businesses.
"We have crafted our product offerings and pricing with the start-up developer in mind," Gregory De Jans, TomTom's head of developer relations, said in the announcement. "Developers can evaluate, develop, and commercially deploy their products for free. We want to work alongside developers and help every developer be as successful as possible."