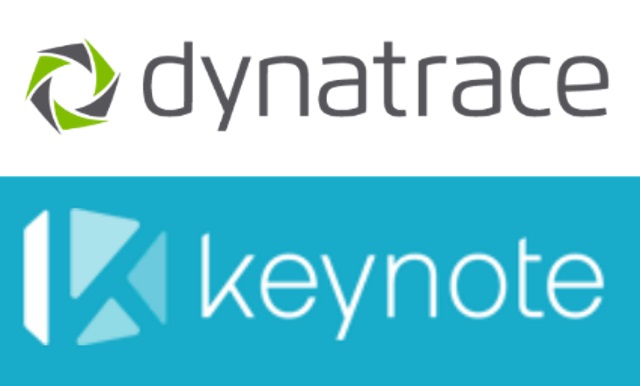 Dynatrace's chief marketing officer Nicolas Robbe described walking through the company's Boston office into an open, rounded room with bright screens lining the walls all displaying cloud infrastructure and applications. As DevOps and business stakeholders have grown more aware of and reliant upon the detailed data afforded organizations through application performance-management tools, this "cockpit," as he described it, is the next evolution of the Application Performance Management space.
Robbe sees the company's recent merger with online performance monitoring and analytics company Keynote as a way for Dynatrace to expand the scope of APM beyond pure Dev and Ops.
(Related: DevOps and business forge a new definition of APM)
Dynatrace is repurposing Keynote's platform and core idea of "digital performance intelligence" to offer business stakeholders different angles on application and website data. Robbe detailed use cases such as competitive site comparisons, real user insights, and the concept of a "customer experience index" transformed as part of this cockpit or control room for managing and optimizing the digital performance metrics and user experiences defining many organizations' modern business models.
"As organizations offer services for a digital channel, yes their application might be running fine and their network might be okay, but are their users actually having a rewarding experience?" said Robbe. "Until now, there hasn't been a good way to measure that. APM has tried to measure the 'health' of an application as an indicator for user experience, but there is such a complex chain now between your code and your back-end application."
Robbe described how a user swiping through an app on his or her smartphone is interacting under the surface, not solely with the application itself. They're also interacting with a mobile network, a content delivery network, a cloud-based server or Node.js application, and third-party APIs, advertising services and social media login integrations.
"This very myopic view APM had of the application is not a good proxy anymore for understanding and delivering a good user experience," said Robbe. "It's the data you collect from the application and from testing that app in the cloud that gives you an accurate understanding of which elements have issues along that complex chain.
"Keynote brings this outside-in view. Combining their cloud with ours, we now have this accurate testing cloud with thousands of physical locations with active agents to test out functionality on a mobile app or website. You get this view of the real user as they're coming in."