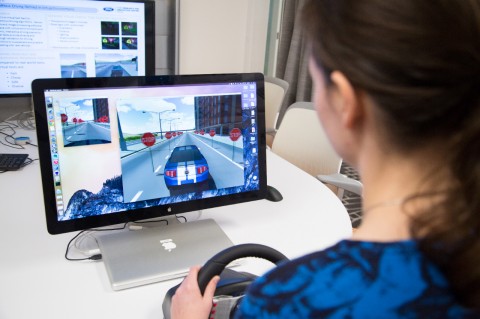 Ford is opening up a new Silicon Valley research center in order to advance development in mobility, autonomous vehicles, customer experience and Big Data.
"This new research center shows Ford's commitment to be part of the Silicon Valley innovation ecosystem—anticipating customers' wants and needs, especially on connectivity, mobility and autonomous vehicles," said Mark Fields, president and CEO of Ford Motor Company. "We are working to make these new technologies accessible to everyone, not just luxury customers."
In addition, the company hopes the new center will strengthen its existing relationships with San Francisco Bay-area tech companies and universities.
New offices and job opportunities at Oracle
Oracle has announced it will be expanding its offices in San Francisco for public cloud product development, and it plans to hire creative engineers to lead the next-generation platforms and infrastructure.
"Recruiting the best engineers is central to our strategy," said Peter S. Magnusson, senior vice president of cloud development at Oracle. "Historically, engineers experienced with distributed systems would have tended to be based in the South Bay, but that is no longer the case. With our expansion in San Francisco and soon in Berkeley, we're committed to attracting the very best talent with convenient working and commuting conditions."
Oracle will be hosting two HackerX recruitment events in San Francisco and Santa Clara, where it will offer interviews and networking opportunities.
Internet Society lays out its cyber security policy approach
The Internet Society, an organization consisting of companies and individuals focused on Internet policy, believes that all policy initiatives must be both balanced and measured, and in today's connected world, security is more important than ever. Due to the number of different perspectives on cybersecurity, it is difficult to define or address cyber security, according to the organization.
To help understand where a cybersecurity approach should come from, it has laid out its approach to cyber security policy.
Key considerations for the society's approach include:
"The essential need to ensure international cooperation and cross-border collaboration;
The adoption of policies that are based on open technical standards;
The need to develop policies that are flexible enough to evolve over time;
The fundamental importance of developing policies using a multi-stakeholder model."
More information is available here.