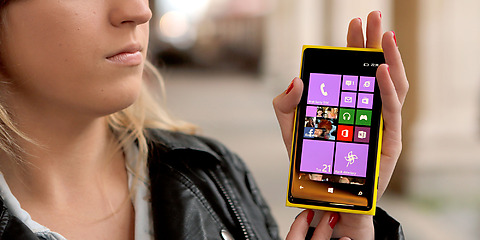 Microsoft has announced the release of its Windows 10 Technical Preview for phones Build 10080. The release adds improvements and support for additional phones Windows Insiders have been requesting, according to the company.
New phone support includes the Lumia 930/Lumia Icon, Lumia 640 and 640 XL, and the HTC One (M8). Additions to the build include a first look at Microsoft's new Windows Store for phones, a preview of its universal Office apps, the Xbox app, music preview app, video preview app, a new camera app, and a couple of bug fixes.
The company also announced Windows 10 for PCs will be launched this summer, and Windows 10 for phones should follow later this year.
More information is available here.
Oracle launches Big Data Spatial and Graph
Oracle is releasing a new Big Data product to bring analytic capabilities to Hadoop and NoSQL. Big Data Spatial and Graph is designed to expand its spatial and graph analytics to NoSQL and Hadoop, even if the user doesn't have any other Oracle software.
"Why move this capability to Hadoop and NoSQL?" wrote Peter Jeffcock, senior principal product director at Oracle, in a blog post. "First, we wanted to support the different kinds of data sets and the different workloads, which included being able to process this data natively on Hadoop and in parallel using MapReduce or in-memory structures. Secondly, our overall Big Data strategy has always been to minimize data movement, which means doing analysis and processing where the data lies."
Microsoft to begin mobile-friendly search on Bing
Microsoft is following behind Google, this time by ranking mobile-friendly webpages for mobile searches on Bing over the next couple of months.
"Based on data from users' interaction with Bing, we have seen that mobile users are able to satisfy their information needs much faster on searches that return more mobile-friendly results," wrote Bing developer Shyam Jayasankar in a blog post. "With that in mind, we will be rolling out mobile friendliness as a signal in ranking."
To determine if a webpage is mobile-friendly, the company will look at its navigation, readability, scrolling and compatibility.
United Airlines to award security researchers with miles
The incentive to find bugs in a bug bounty program is usually the reward in the end, often thousands of dollars for security researchers. But United Airlines is taking a different approach with its bug bounty program, and will be rewarding security researchers in miles to find flaws in its software.
Some requirements include bugs must be new discoveries; the researchers must be MileagePlus members; and they can't be an employee for the airline. Currently the max payout is 1 million miles for finding a remote code execution vulnerability. Other discoveries, such as cross-site scripting, third-party issues and cross-site request forgery, will receive 50,000 miles.
More information is available here.