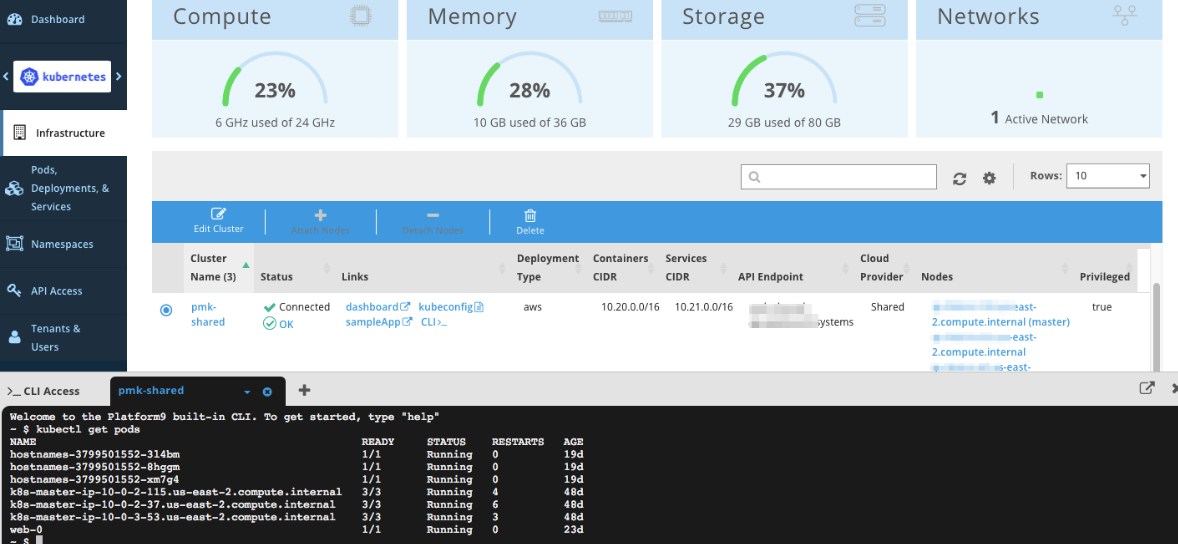 Platform9 announced an easy way to run Kubernetes clusters on any major public cloud. Their solution is Kube2Go, and it's an open source platform that allows developers to easily use Kubernetes at scale, regardless if they are a Platform9 customer or not.
Kube2Go aims to address two major pain points in the Kubernetes community: Managing deployments across platforms and abstracting away much of the management process. With Kube2Go, developers can launch a CLI right from the browser and they can review their dashboard. Kube2Go will soon make the consumption of clusters easier, "by simplifying application development using Helm charts, and even integrating serverless functions-as-a-service via Fission," the Kube2Go team wrote.
Progress acquires DataRPM, adds machine learning tools
Progress announced its acquisition of DataRPM, a provider of cognitive predictive analytics solutions. This acquisition is one of the first moves from Progress CEO Yogesh Gupta, who took over in October of 2016.
Gupta's cognitive-first mission is part of a total revamp for Progress. DataRPM, known for solving the predictive maintenance problem for industrial IoT, will provide integral machine learning solutions for Progress' portfolio. More information on the acquisition can be found here.
IBM Bluemix gets new experimental feature
IBM has announced a new service for its cloud platform. The IBM Decision Composer is an experimental capability in Bluemix designed to personal a user's experience without having to write complicated code. It enables developers to graphically model their data and logic to make application decisions. The models take place of the code and allows developers to test, deploy and automate specific decisions into operations.
It features: a user-centric web interface, a cloud-based modeling app, a comprehensive template, and the ability to test and deploy decisions at scale.  
Windows 10 Creators Update coming in April
Microsoft has officially announced its Windows 10 Creators Update will start rolling out on April 11. "The Creators Update is designed to spark and unleash creativity, bringing 3D and mixed reality to everyone and enabling every gamer to be a broadcaster. Beyond creativity, it brings new features to Microsoft Edge, additional security capabilities and privacy tools, and so much more," Yusuf Mehdi, corporate vice president for Windows and devices Group at Microsoft, wrote in a post.
It will include 3D and mixed reality capabilities; built-in game broadcasting; Xbox Play Anywhere; improved browsing and entertainment for Microsoft Edge; and security and privacy protection.
Xamarin Alpha preview
Xamarin has announced the alpha preview of its upcoming release. The release is expected to feature support for C # 7 with Roslyn 2.0 for Workbooks; integration with its fastline toolkit for Xamarin Studio; experimental AoT compilation in Xamarin.Mac; enhanced memory usage and executable size improvements in Xamarin.iOS; and improvements to fast deployments in Xamarin.Android.
More information is available here.