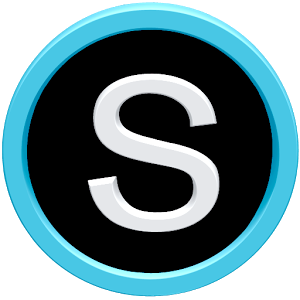 Schoology announced today a US$32 million round of financing, led by JMI Equity, as well as from FirstMark Capital, Great Road Holdings, and Intel Capital.
Schoology has a total of $57 million for funding. It started in 2009 as an education technology company that matches collaboration with learning. The company said it has more than 12 million users in more than 130 countries.
Schoology will use the funding to make product-engineering investments to increase the scope and power of its education cloud, which connects people, content, data and systems for education, according to the company. It also plans on expanding distribution so it can reach more schools around the world.
The Force joins the Hour of Code
The annual Hour of Code, the international education event that fosters programming education for kids, will take place on Dec. 7. It is run by Code.org, and teaming up with it none other than Star Wars, bringing kids a fun online game that teaches them about programming in honor of the Hour of Code.
Kids can try Star Wars: Building a Galaxy with Code by using drag-and-drop blocks and JavaScript. They can find the game online here.
Google's Expeditions Pioneer Program expands
The Expeditions Pioneer Program by Google Education, which brings virtual reality to schools, is expanding to 15 new cities. In the United States, it move into Alexandria, Va., Baltimore, Cincinnati, Detroit, Indianapolis, Las Vegas, New Orleans, Orlando, Phoenix, Portland, Salt Lake City and Washington, D.C. Three new countries will be added as well: Canada (specifically Toronto), Denmark and Singapore.
Expeditions were designed to enhance the in-classroom learning experience, according to its blog. Schools get an Expeditions kit, which includes ASUS smartphones, a tablet for the teacher, a router, and viewers that turn phones into virtual reality headsets. Teachers can get their students to tour places like Antarctica, the Great Wall of China or the rainforest.
IBM Cloud gets new features
Today IBM announced two new services for IBM Cloud: IBM Active Deploy and IBM Event Hub. The features are for developers to avoid disruption in apps when they are deploying updates. The features also make manual processes simpler, and it integrates data from crucial sources.
Both features are available on Bluemix. Active Deploy is aligned with Continuous Delivery, and it allows teams to produce software updates in short cycles. Event Hub is launching with four connectors to enable the integration of data from some of the largest sources of data, like MQ Light, Salesforce and Twitter, according to the company.