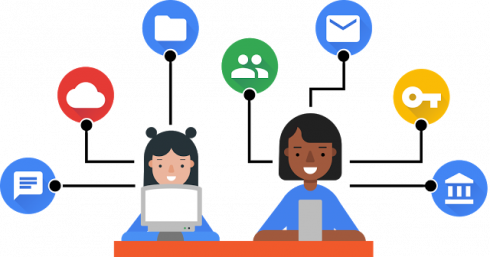 Google has released results of a study that was done to understand the causes of account takeover. The study was done in collaboration with the University of California, Berkeley from March 2016 to March 2017. Google used the results of the study to improve its own security practices.
According to the results,  phishing is the greatest threat for password theft, followed by keyloggers and then third-party breaches.
"Our research tracked several black markets that traded third-party password breaches, as well as 25,000 blackhat tools used for phishing and keylogging. In total, these sources helped us identify 788,000 credentials stolen via keyloggers, 12 million credentials stolen via phishing, and 3.3 billion credentials exposed by third-party breaches," the Google security team wrote in a post.
Qualcomm rejects Broadcom Limited's proposal
Qualcomm has announced that its Board of Directors has unanimously rejected Broadcom Limited's unsolicited proposal. "It is the Board's unanimous belief that Broadcom's proposal significantly undervalues Qualcomm relative to the Company's leadership position in mobile technology and our future growth prospects," said Paul Jacobs, executive chairman and chairman of the board of Qualcomm Incorporated.
Magic Software launches Magic xpc
Magic Software has announced the launch of Magic xpc, its hybrid integration platform as a service solution. It is code-free, microservices-based and provides monitoring and alerting capabilities.
"Our expanded offering provides our customers and partners with a 100 percent native cloud solution powered by pre-defined connectors, an easy-to-use interface and an open, elastic and scalable architecture. Magic xpc's subscription-based, flexible pricing model enables organizations to embed integration management features directly into their products with a low cost, low risk entry points and a quick time to value," said Yuval Lavi, vice president of technology & innovation at Magic Software. "We will continue to provide both our existing and new customers with advanced IT technologies coupled with strong encryption and security measures, empowering them with the technology to securely run their integrations anywhere they want."
Electric Cloud adds new features to its ElectricFlow DevOps Automatic platform
Electric Cloud has added new features to its ElectricFlow DevOps Automation platform to enable organizations to grow their DevOps implementations. The new features include system-level automation z/OS, native WebSphere and DB2 deployments on Mainframe, and integration with Compuware ISPW and Compuware Topaz.
"Today's applications are complex – from mobile, distributed, cloud, microservices, to mainframe – often all at the same time," said Carmine Napolitano, CEO of Electric Cloud. "Delivering these applications smoothly and ensuring everything works together can cause a lot of anxiety and friction. The new functionality in ElectricFlow helps eliminate toolchain and process silos among these various groups. This means that mainframe teams can now fully participate in a company's digital transformation efforts. It also means it's both safe — and easy — for developers and downstream operations teams to adapt to and adopt modern technologies, like microservices."