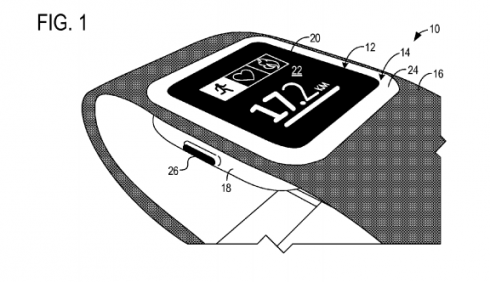 Microsoft patent filing reveals plans for fitness-focused smartwatch
Microsoft's rumored smartwatch finally has some specs.
A recent patent filing for a "Wearable Personal Information System" details sensors, features and other components of the fitness and health-oriented wearable device. The patent diagrams feature icons for running, heart rate and calories.
(Related: Microsoft's designs on an eyewear device to rival Google Glass)
The filing supports a recent report that Microsoft is planning to debut a smartwatch by the end of 2014, featuring hardware such as a blood glucose monitor and a sensor to warn users of harmful levels of UV sunlight.
Given Apple's rumored iWatch, the stable of devices running Google's Android Wear and the countless other wrist-based fitness wearables already on the market, Microsoft is entering a particularly crowded section of the Wearables space. – Rob Marvin
Polyglot: An experimental Web framework
An experimental software project on GitHub wants to give programmers the ability to develop Web apps using multiple programming languages, libraries and environments. Polyglot allows developers to even use different versions of the same language when developing a single Web app. It provides performance scalability, extensibility, and multi-lingual, independent development, and contains an acceptor, message queue and responder.
"It means no more programming language wars; programmers can use the best language for the job and/or their favorite language to write different parts of the same Web application," according to its GitHub repository description.
The framework doesn't work with all types of Web apps, and it should only be used for apps that need high-performance scaling or to be developed in multiple languages. – Christina Mulligan