Knowing a certain programming language might help you get a job in San Jose, but it may not help you get hired in Washington D.C. This is just a glimpse at some of Coding Dojo's recent research to determine the most in-demand programming languages by city. As part of the coding school's research, Coding Dojo also identified the company with the most job listings for the top language in each city.
These findings are meant to help experience developers or new students determine the best programming language to learn based on where they live. According to CEO of Coding Dojo Michael Choi, the company is always revising its curriculum so its students can have the most recent insights into the changing technology job market.
The data also "backs up" what Coding Dojo has known anecdotally in the developer community for years, according to Coding Dojo head of curriculum, Speros Misirlakis. For instance, there is "lukewarm" job demand for developers favorite language, Ruby on Rails, and there is a high demand for the Java language, he said.
"It's a good reminder that the technology developers like and talk about are not necessarily the same ones that businesses use," said Misirlakis. "Based on this research, we're removing Ruby on Rails and Swift classes from some of our locations and adding Java, C# and PHP to others to better prepare our students for careers in those job markets."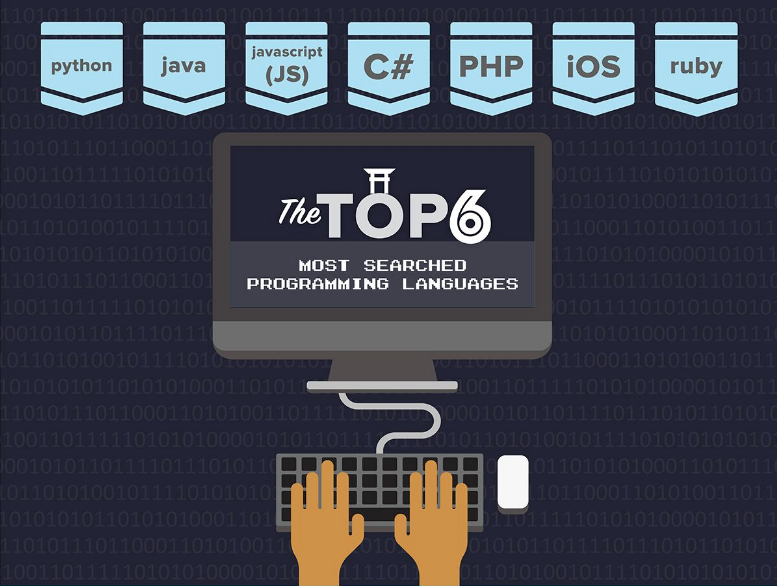 The top most searched programming languages in the following cities include:
Atlanta: Python, Java, JS, C#, PHP, iOS
Boston: Python, Java, JS, C#, iOS, PHP
Chicago: Python, Java, JS, C#, PHP, iOS
Dallas: Python, Java, JS, C#, PHP, Ruby
Houston: Java, Python, JS, iOS, PHP, C#
Los Angeles: Python, Java, JS, C#, PHP, Ruby
New York: Java, Python, JS, iOS, PHP, C#
Philadelphia: Java, Python, JS, PHP, iOS, C#
San Jose: Python, Java, JS, iOS, Ruby, PHP
Seattle: Python, Java, JS, C#, Ruby, PHP
Washington D.C.: Python, Java, JS, C#, PHP, iOS
Coding Dojo also found the biggest employers using the top stack in each market. For instance, Bloomberg, New York uses JS; SpaceX, Los Angeles uses Python; and Google, Chicago uses Python.
According to Kristoffer Ekenes, lead instructor at Coding Dojo, in a blog post, this information could help students shape their career path. For instance, Ekenes writes that developers interested in an East Coast city like New York can take note that large companies like Bloomberg are driving the need for JavaScript developers. On the other hand, Chicago has a large percentage of its market consisting of Python. Developers that meet these skill requirements can consider each city and their unique markets, writes Ekenes.
Also, across the board, it appears that JavaScript is still in high-demand. According to Ekenes, JavaScript is the safest language to learn, especially since each city requires more JavaScript front-end developers than back-end. This can help developers redirect their studies towards learning the newest trending front-end technology like React, versus deep diving into Node, he writes.