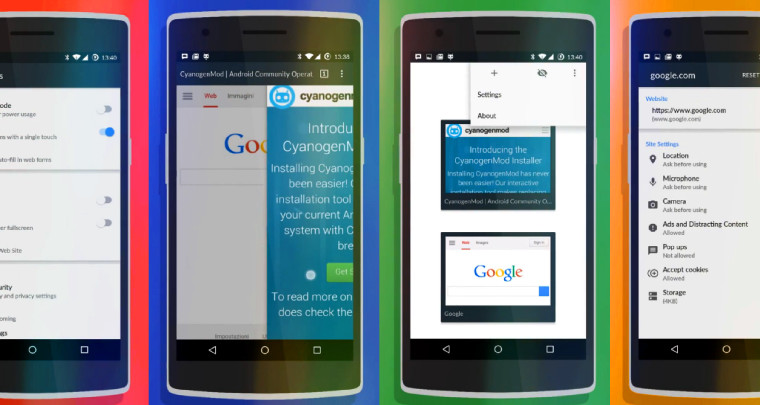 Cyanogen, the Android ROM company behind the CyanogenMod OS fork of Android, has announced a new mobile Web browser it's developing based on Google's open-source Chromium browser project.
(Related: Microsoft invests in Cyanogen to wrest Android from Google)
Gello, teased in a brief Google+ video from Cyanogen team member Joey Rizzoli, showcases features such as a flexible download manager, granular privacy controls for individual sites, and an online reading mode. Also observable in the video are a customized interface with tab animations, night mode and immersive options, and customizable download file paths.
The browser's UI offers a similar look and feel to the CyanogenMod mobile OS.