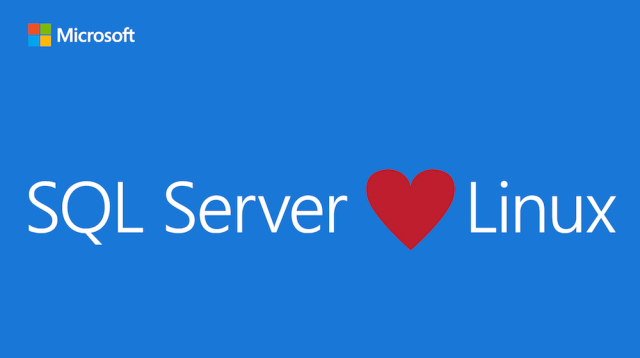 Microsoft has announced plans to bring SQL Server to Linux in order to deliver a consistent data platform across Windows Server, Linux, on-premise platforms and in the cloud. The company is releasing a preview of SQL Server on Linux, with general availability expected in mid-2017.
"This is an enormously important decision for Microsoft, allowing it to offer its well-known and trusted database to an expanded set of customers," said Al Gillen, group vice president of, enterprise infrastructure at IDC, in a Microsoft blog post. "By taking this key product to Linux, Microsoft is proving its commitment to being a cross-platform solution provider. This gives customers choice and reduces the concerns for lock-in. We would expect this will also accelerate the overall adoption of SQL Server."
SQL Server 2016 features:
Security encryption capabilities to protect data at rest, in motion, and in memory
In-memory database support
Improved data-warehousing performance
Business intelligence for employees and new mobile BI support for Android, iOS and Windows Phone devices
Advanced analytics using R support to provide real-time predictive analytics on operational and analytic data
Cloud capabilities that allow users to deploy hybrid architectures across on-premises and cloud-based systems
"These improvements, and many more, are all built into SQL Server and bring you not just a new database but a complete platform for data management, business analytics and intelligent apps—one that can be used in a consistent way across both on-premises and the cloud," wrote Scott Guthrie, executive vice president of the cloud and enterprise group in Microsoft, on the Microsoft blog.
According to Guthrie, SQL Server on Linux is just one way the company is trying to make tools more accessible. The company recently acquired Xamarin, and announced Microsoft R Server.