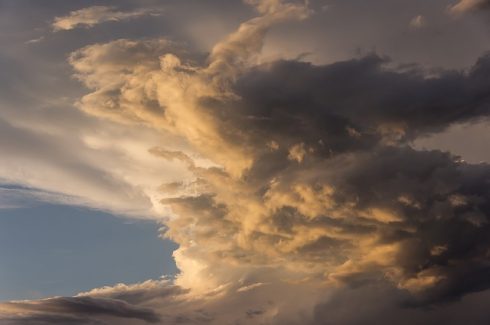 IBM has announced an expansion of its cloud capabilities, which will include the launch of 18 new availability zones for IBM Cloud. IBM Cloud already operates in about 60 locations, but will be adding more capacity and capability with these new locations.
The new availability zones will be located across North America, Europe, and Asia Pacific. According to IBM, ExxonMobil, Bausch + Lomb, and Westpac will be migrating their central workloads to IBM Cloud.
"The world's biggest companies work with IBM to migrate them to the cloud because we know their technology and unique business needs as they bridge their past with the future," said David Kenny, senior vice president of IBM Watson & Cloud Platform. "Our continued cloud investment and growing client roster reflect that companies are increasingly seeking hybrid cloud environments that offer cutting edge tools including AI, analytics, IoT and blockchain to maximize their benefits."
dtSearch launches a new beta release
dtSearch has announced a beta release of a cross-platform .NET Standard SDK, as well as Xamarin and .NET Core APIs and sample code.
This beta comes in addition to dtSearch Engine's existing C++ and Java APIs for Linux, macOS, and Android, to C++, Java, and .NET APIs for Windows and UWP. According to dtSearch, this beta includes the first dtSearch Engine coverage for iOS.
Cohesity raises $250 million in Series D funding
Cohesity announced that it has raised $250 million in Series D funding. The company will use the funding to power its large-scale global expansion.
"My vision has always been to provide enterprises with cloud-like simplicity for their many fragmented applications and data – backup, test and development, analytics, and more," said Mohit Aron, founder and CEO of Cohesity. "Cohesity has built significant momentum and market share during the last 12 months and we are just getting started. We succeed because our customers are some of the world's brightest and most fanatical IT organizations and are an extension of our development efforts."
Workday to acquire Adaptive Insights
Workday has announced that it is acquiring Adaptive Insights. The two have entered into an agreement that says that Workday will acquire all of Adaptive Insights outstanding shares for about $1.55 billion.
Workday plans to combine its suite of applications for finance and HR with the Adaptive Insights Business Planning Cloud. By working together, the two companies will enable customers to better plan for their organizations.