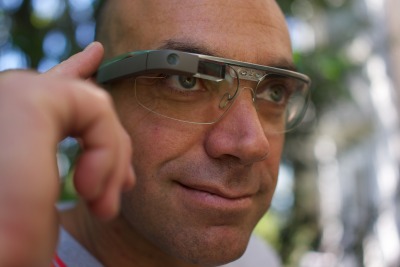 Man diagnosed with Google Glass addiction
Doctors from the Naval Medical Center San Diego have reported what they say is the first case of Internet addiction disorder (IAD) involving the Google Glass. IAD is the problematic use of online video games, computer use and mobile handheld devices.
"While not officially a clinical diagnosis according to the most recent version of the Diagnostic and Statistical Manual of Mental Disorders (DSM), individuals with IAD manifest severe emotional, social, and mental dysfunction in multiple areas of daily activities due to their problematic use of technology and the internet," the doctors wrote in their report.
According to the doctors, the patient was being treated at the Navy's Substance Abuse and Recovery Program for alcohol, but the Glass addiction proved more severe. He became significantly frustrated and irritable when he was not able to use his Google Glass and would tap his temple area with his forefinger regardless if he was wearing the device or not.
More information is available here.
OpenStack releases Juno
OpenStack has announced the tenth release of its open-source software for building public and private clouds, Juno. The tenth release adds enterprise features such as storage polices, a data processing service that provisions Hadoop and Spark, and lays the foundation for OpenStack to be the platform for Network Functions Virtualization (NFV), according to the company.
Additional features include operational updates to Compute; Neutron support for IPv6; federated authentication improvements; ability to roll back a failed deployment and ensure thorough cleanup; ability to deploy Apache Hadoop clusters with a few mouse clicks; and a new capability that allows users to manage relational database services in an OpenStack environment.