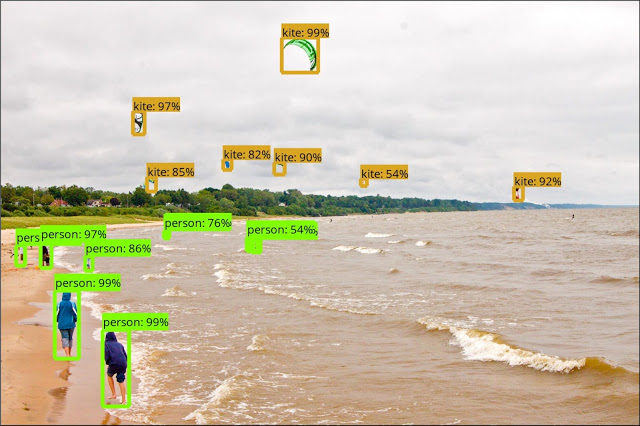 Google wants to give the software development community the ability to add computer vision to their machine learning solutions. The company announced the TensorFlow Object Detection API, a new open-source framework built on TensorFlow. The framework gives developers the ability to construct, train and deploy object detection models, according to the company.
"Creating accurate ML models capable of localizing and identifying multiple objects in a single image remains a core challenge in the field, and we invest a significant amount of time training and experimenting with these systems," Jonathan Huang, research scientist and Vivek Rathod, software engineer for Google, wrote in a post.
Trainable detection models include: Single Shot Multibox Detector (SSD) with MobileNets, SSD with Inception V2 and Region-Based Fully Convolutional Networks with Resnet 101.
Debian 9 released
The free universal operating system Debian has released version 9. The Debian 9 "Stretch" release comes with a new default variant, updated software packages, and performance improvements.
In this release, the default MySQL variant has been replaced with MariaDB. "We are excited to see MariaDB Server as the default in Debian 9," said Roger Bodamer, chief product officer at MariaDB Corporation. "The MariaDB development team worked closely with the Debian community to make the transition from MySQL to MariaDB seamless, delivering the most stable and secure open source database possible. With Debian's adoption of MariaDB as its default MySQL variant, we expect further growth and engagement from our global community, which now has a reach of more than 60 million developers."
More information about the release is available here.
Redgate upgrades SQL Clone
Redgate has upgraded its database provisioning tool, SQL Clone, to enable it to clone databases up to 64 TB in size. The new version launches today, and will automatically detect if if Windows Server 2012 or later is installed on the host machine.
If Windows Server 2012 or later is installed, it will enable users to create clones of databases up to 64TB. If not, it will default to the standard VHD technology with its limit of 2TB, according to Redgate. With a higher storage limit, customers can work locally on up to date isolated copies of the database, and speed up development. They also will be able to accurately test code using real data, and fix issues faster.
"This was the next natural step for SQL Clone," says Richard Macaskill, Redgate product manager. "VHDX has proved to be stable and resilient and the big jump in capacity is more than enough for the foreseeable future. Most of the companies asking for a higher limit have databases of three to five terabytes."