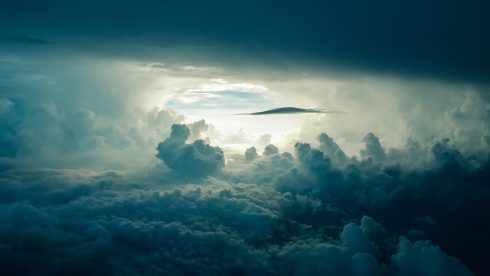 IBM's data science and machine learning platform is now generally available. IBM Cloud Private for Data is an integrated data science, data engineering and app building platform. The release comes just days after the EU's General Protection Data Regulation went into effect.
"Platforms drive commerce. Whether in technology or other industries, the creation, acceptance and adoption of platforms spur innovation, efficiency, and productivity," Rob Thomas, general manager of IBM analytics, wrote in a post. "When it comes to technology, like transportation, the underlying platforms have propelled and advanced innovation. Be it the mainframe, client/server, operating system, cloud or now multi-cloud, the platform has enabled productivity to soar and innovation to flourish. In cloud computing, successful platforms are able to span from on premises and private cloud environments to public clouds in a consistent manner that helps foster growth and spread collaboration across systems and users. But, the platform has to start where the data is, which makes it an enterprise-out approach for most organizations."
The platform was first announced two months ago. Since then, the company has made a number of improvements to help organizations modernize their data as well as ensure security and compliance responsibilities.
To address the recent GDPR legislation, IBM is integrating microservices for master data management, updating its maps of data, and providing tighter integration between the data catalog and the ability to discover, analyze and manage sensitive or risky data. In addition, the cloud platform now integrates with the IBM Data Risk Manager to keep up with regulatory demands.
The Cloud Private for Data platform has also been updated to support MongoDB and EDB Postgres for the enterprise. "With new partnerships signed with these open source document and object-relational databases, respectively, organizations are now able to tap into and integrate data from an even broader range of options," Thomas wrote.
Lastly, the platform is now integrated with the Red Hat OpenShift container application platform, enabling users to extend the use of IBM middleware to any cloud running OpenShift. According to the company, this is necessary in a multi-cloud and open data management world.
Other features include the ability to collect every type of data no matter where it lives, a trusted source of truth to organize data, and the ability to scale insights on demand, according to IBM.
"A modern data architecture, integrating all sources of data, paves the way for everyone from lines business executives to CIO's, to help create new business models based on rapid, data-driven insights and pave the path to enterprise artificial intelligence (AI). These are the building blocks of AI, delivered enterprise-out. AI may not replace people, but people who don't embrace AI will be replaced by those who do. IBM Cloud Private for Data is a major step in that direction," Thomas wrote.