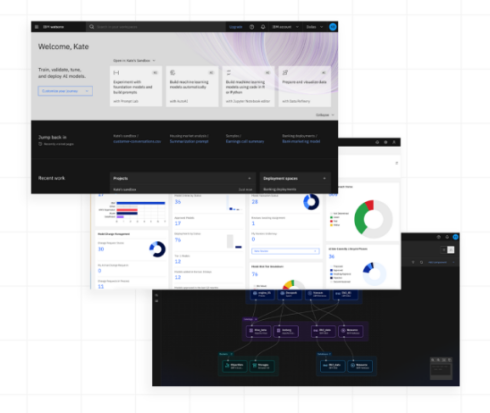 IBM has announced that watsonx is generally available and has begun its rollout to enterprises. Watsonx is an AI and data platform that was first unveiled by IBM at the IBM Think conference in May. 
Watsonx consists of three parts:
watsonx.ai, which is a studio for building foundation models, generative AI, and machine learning
wattonx.data, which is a data store
watsonx.governance, which is a toolkit for building AI workflows with "responsibility, transparency, and explainability."
The first two components are now available and the governance toolkit is expected to be available later in the year. 
The platform was designed to help companies overcome challenges associated with scaling AI workloads, such as pervasive data volume, complexity, cost, and governance challenges. Companies can use watsonx to have a single point from which they can access all their data across on-premises and cloud environments. 
It also empowers non-technical users to explore data via self-service access to a collaborative platform. Later this year IBM plans to have watsonx.data leverage wastonx.ai to give users the ability to discover, augment, refine, and visualize data using natural language in a conversational experience, the company explained.
According to IBM, over 150 companies have had early access to watsonx through a tech preview program.  For example, it is working with NASA to help them use watsonx to build a foundation model for analyzing geospatial data, and with Wimbledon to use it to generate tennis commentary. 
IBM will continue to refine watsonx over the next year, with significant updates planned. "We will be focused on expanding enterprise foundation model use cases beyond NLP and operationalizing 100B+ parameter models for bespoke, targeted use cases – opening the door to broader enterprise adoption," Kareem Yusuf, senior vice president of product management and growth at IBM Software, wrote in a blog post.