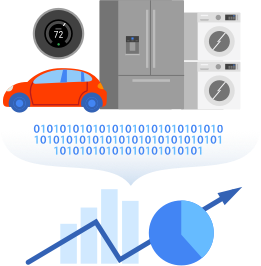 Google has announced the release of Cloud IoT Core, the company's fully managed cloud service for connecting and managing IoT devices at scale. Google first announced the solution in May of last year.  
The solution can be used with Google's Cloud IoT solution in order to utilize analytics and machine learning services and gain actionable insights.
According to the company, customers are already starting to use Cloud IoT Core as the foundation of their IoT projects such as smart cities, the sharing economy, and next-generation seismic research.
In addition, Google has partnered with several companies to improve the Cloud IoT Core ecosystem. Its hardware vendors are working to ensure that the hardware they provide will work seamlessly with IoT Core while its application partners are working to help customers build software solutions using IoT Core.
A new feature that was added since the beta is the ability to publish data streams from the IoT Core protocol bridge to multiple Cloud Pub/Sub topics, which simplifies the deployment process.
"As part of our IoT integration strategy, Google Cloud IoT Core has helped us focus our engineering efforts on building oil and gas applications by leveraging existing IoT services to enable fast, reliable and economical deployment," said Chetan Desai, VP of digital technology at Schlumberger Limited, a Google Cloud IoT Core customer. "We have been able to build quick prototypes by connecting a large number of devices over MQTT and perform real-time monitoring using Cloud Dataflow and BigQuery."