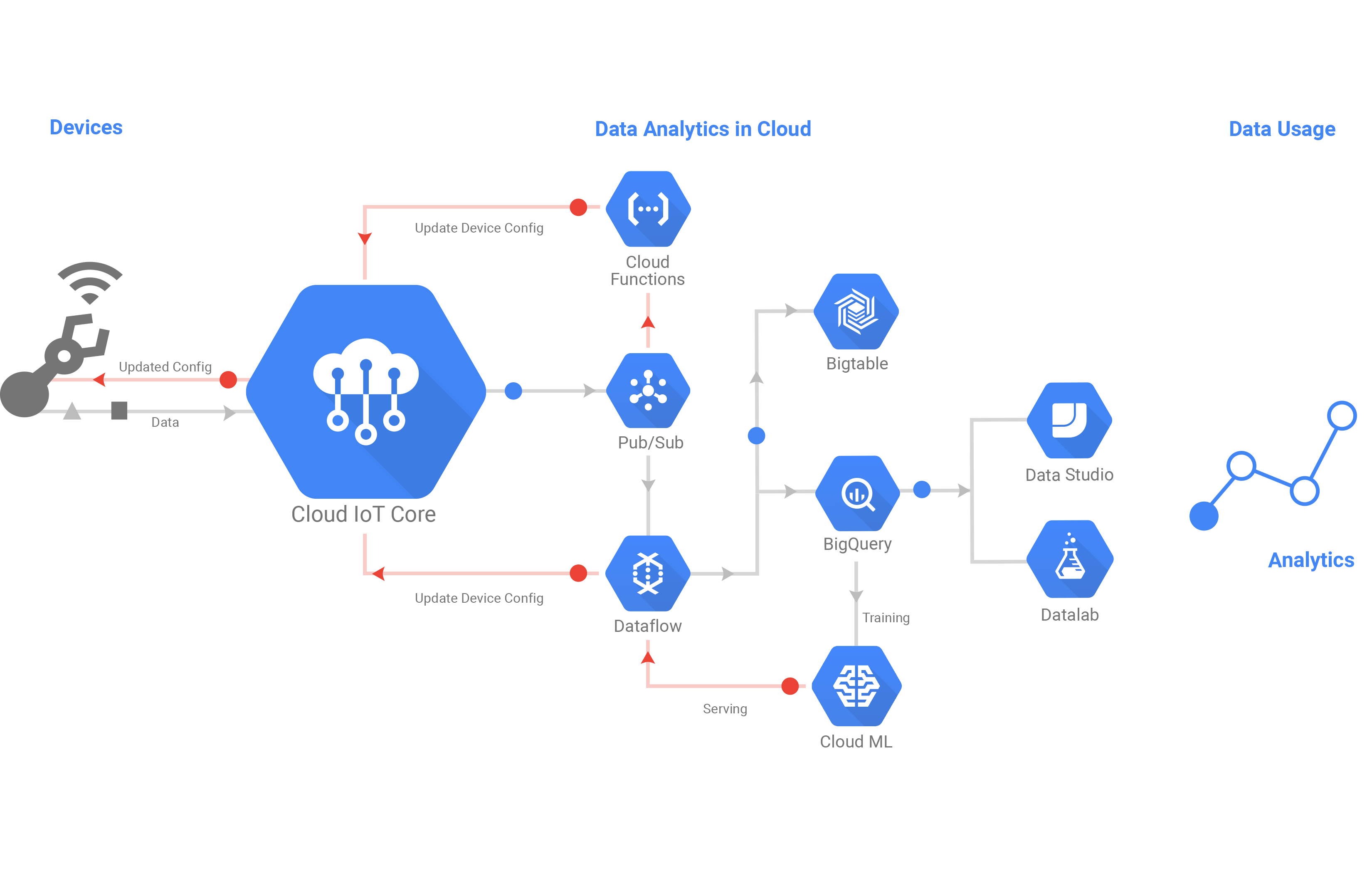 In many global industries, the need to be able to connect user devices to data is critical. To address that challenge, Google today is launching Google Cloud IoT Core, a fully managed cloud service  designed to securely connect devices to the Google Cloud Platform, manage those devices and integrate with data and analytics services.
"There's been a growing demand in line with IoT growth in general," said Antony Passemard, product management lead for Cloud IoT and Pub/Sub at Google. "They need to ingest data from their devices, and that's what we're launching. This is the first product that enables a 100 percent managed service to enable multiple devices to connect."
Google Cloud IoT Core has two sub-services: MQTT Bridge, which provides security via TSL connectivity and certificates; and Device Manager, which hosts the ID and public key for devices and organizes the metadata for those devices. Data from these multiple sources flows from the devices and is dropped into Google's Pub/Sub real-time messaging service, allowing for messages to be sent and received between disparate applications.
Cloud IoT Core is focused on industrial use cases, Passemard said, including oil and gas, fleet management, manufacturing, healthcare, automotive and agriculture. But it is also part of Google's bigger cloud IoT play. "When you bring our products together – IoT Core, BigQuery, BigTable, Cloud Dataflow and Cloud Machine Learning Engine learning – we can handle and analyze data generated from all over the world. The impact of machine learning on those businesses is high, and that's the market we're going after."
Also, Cloud IoT Core is not tied to any particular region; it's the same endpoint for all data, according to Passemard. "Where the data is posted is where it is staying," Passemard said of many organizations' need to keep data close for compliance purposes.
Cloud IoT Core is available in a public beta today, and Passemard said the company hopes to go to general availability by the end of the year.