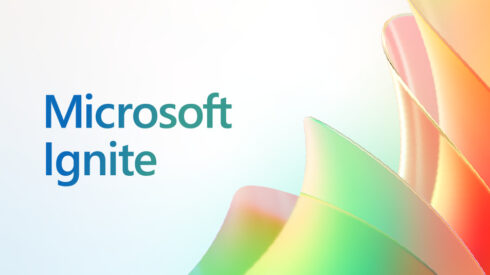 Yesterday, to kick off Microsoft Ignite, Microsoft announced over 100 new features and products designed to help companies on their AI journeys.
Earlier this year, the company announced Copilot for Microsoft 365, and at Ignite the company announced some results of a survey it did on use of the tool. Seventy percent of respondents said Copilot helped them improve productivity; 64% say it helps save time working on emails, 87% say it is helpful with creating a first draft of something, and 75% say it's helpful in finding information in files. 
"What everyone wants to know now is: Will Copilot really change work, and how? Our research, using a combination of surveys and experiments, shows the productivity gains are real," Frank X. Shaw, chief communications officer at Microsoft, wrote in a blog post. 
Copilot updates across Microsoft's portfolio 
To make people even more productive, Microsoft has announced several enhancements to Copilot. 
Copilot for Microsoft 365 adds features like personalization options, a whiteboarding and note-taking experience for meetings, and the ability to use Copilot's transcription services during a meeting without that transcript being saved.
The company also announced Microsoft Copilot Studio, which is a low-code tool for customizing Microsoft Copilot. It allows users to integrate business data and build custom copilots for specific purposes.
It is also bringing Copilot to mixed reality on the HoloLens 2. This is designed to help workers utilize it without disrupting their workflow, and it users natural language and human gestures to provide interactive guidance.  
Microsoft also announced Microsoft Copilot for Service to help contact centers and Microsoft Copilot for Azure to help IT teams. 
It also announced a rebranding of Bing Chat and Bing Chat Enterprise to Copilot.  
Azure AI receives several enhancements
The artificial intelligence platform Azure AI has been updated to provide developers with more flexibility. Developers can integrate new AI models using the new Model-as-a-Service feature, and then customize those models with their own data without needing to manage the underlying GPU infrastructure.
Vector Search, which allows developers to store, index, query, filter, and retrieve AI data, is now generally available.
At the end of this month, the new GPT-4 Turbo model will be available as a public preview in Azure OpenAI Service, GPT-4 Turbo with Vision will soon be in preview, and DALL·E 3 is also now available in preview. 
The company also announced the general availability of Azure AI Content Safety, which helps organizations detect harmful content in AI experiences. 
Additionally, the company has written new documentation that provides guidance on how to avoid potentially infringing on others' content. 
New chips optimized for AI
The company announced that it has developed two new chips: Microsoft Azure Maia and Cobalt. Microsoft Azure Maia is an AI accelerator for running cloud-based training and inferencing for AI workloads. Microsoft Azure Cobalt is an Arm architecture chip for general purpose workloads that is optimized for performance, power efficiency, and cost-effectiveness. 
Microsoft also announced that Azure Boost is generally available. This system moves storage and networking processes off host servers and into hardware and software optimized for those tasks.
In addition to its own hardware, Microsoft also highlighted partnerships with AMD and NVIDIA. AMD MI300X accelerated virtual machines will be added to Azure and Microsoft's NC H100 v5 Virtual Machine Series has been built to be used with NVIDIA H100 Tensor Core GPUs.
---
A full list of the 100+ announcements the company made yesterday during Ignite can be found here.