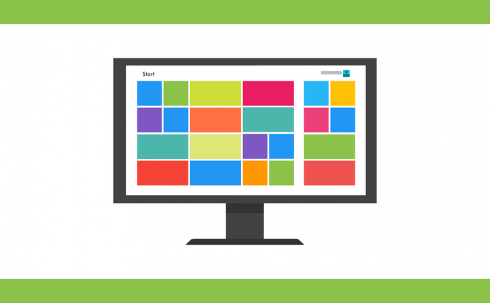 Microsoft has announced the release of the Windows Desktop Program. The program is designed to give developers insight into how their desktop apps without having to cobble together a bunch of tools. The new program provides detailed information about how apps are performing, and identifies any bugs or issues that may hurt the user experience.
"With the new Windows Desktop Program, developers now have a convenient, one-stop portal to view their desktop application analytics or access the data via an API. Statistics and charts quickly show how the applications are doing—from how many customers they've reached to detailed performance data on crashes and failures," Microsoft principal program manager Sonia Carlson wrote in a blog post. 
Mendix and IBM partner on low code development
IBM has announced a new partnership with the low-code development platform provider Mendix. The partnership will integrate Mendix capabilities with IBM's Watson IoT and AI services to the IBM Cloud. This will allow IBM to expand their developer population to those who don't use IBM's cloud services. 
"IBM, the leader in enterprise cloud, and Mendix, the leader in low-code platforms, partner to help enterprises shorten time to value by building applications that leverage your data to turn it into actionable insight and drive business outcomes. IBM Cloud is built for the enterprise, the only cloud that integrates public, private, multi-cloud and on-premise data centers through a single architecture and is designed for cognitive workloads," Mendix wrote on its website.
Snowflake closes $263 million in growth funding
Snowflake Computing has announced the closure of the $263 million in growth funding led by ICONIQ Capital, Altimeter Capital, and Sequoia Capital. Since launching in 2012, the company has raised a total of $473 million in growth funding. The funding will allow the company to execute new and existing strategies, which include doubling down on R&D, expanding operations across North America, Europe, and Asia Pacific Regions, and delivering new innovations.
"Data is the currency of today's economy and the data warehouse is the engine of that economy," Snowflake CEO, Bob Muglia said. "But legacy technologies still hinder organizations from becoming modern, data-driven enterprises. Snowflake's vision, which began with the data warehouse built for the cloud, has gained significant traction with enterprises across dozens of industries. Today's announcement further validates Snowflake's continued mission to enable a true data economy by removing the barriers that prevent enterprises from easily acquiring insight from all their data no matter where that data resides."
Alphabet announces a new cybersecurity business
Alphabet has announced a new cybersecurity business called Chronicle. According to Alphabet, the business was created to help other organizations find and stop cyber attacks before they cause harm. Chronicle will provide a cybersecurity intelligence and analytics platform that will help enterprises manage and understand their own security-related data.
"We think we'll be able to help organizations see their full security picture in much higher fidelity than they currently can," Stephen Gillett, CEO of Chronicle, wrote in a post. "We hope that by making this mix of technologies available to more companies at affordable prices, we can give "the good guys" an advantage and help us all turn the tide against cybercrime."