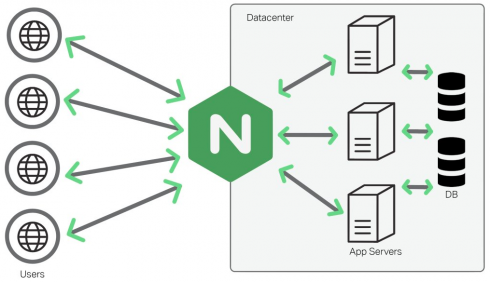 NGINX has announced native support for gRPC traffic within NGINX in its next NGINX OSS and NGINX Plus release. NGINX is an application delivery solution for the modern web. gRPC is a remote procedure call protocol that enables communication between client and server applications. The protocol is popular in service mesh implementations because of its wide language support and user-facing design.
The NGINX team says the new support will allow users to terminate, inspect, and route gRPC method calls. Users will be able to publish gRPC services and then apply HTTP/2 TLS encryption, rate limits, IP-based access controls lists and logging. It will also enable users to publish multiple gRPC services through a single endpoint and load balance clusters of gRPC services.
Amazon releases cross-platform gaming service for developers
Amazon has announced Amazon GameOn, a cross-platform gaming service designed to help developers focus on building great games. It provides a set of flexible APIs that allows developers to natively integrate competitions into games on mobile, PC, and consoles. Since it is built on the AWS cloud infrastructure, Amazon says it is easily scalable and frees up developers to invest more time into game design.  
"Game developers have consistently told us they are looking for ways to increase player engagement and retention," said Marja Koopmans, director of Amazon Competitive Gaming. "We built Amazon GameOn to give developers simple, yet powerful tools to foster community through competitive gameplay."
Six companies join Red Hat's effort to fix problems with open source licensing
Red Hat has announced that six more companies have joined its effort to promote predictability in open source licensing. The companies that have newly joined include CA Technologies, Cisco, HPE, Microsoft, SAP, and SUSE. These companies are committed to extending rights to fix open source license noncompliance, which will lead to more cooperation with distributors of open source software, according to Red Hat. 
"We are encouraged to see leading companies join in promoting greater fairness and predictability in license enforcement, said Michael Cunningham, executive vice president and general counsel at Red Hat. "We see this as an important statement that license enforcement activities should foster greater development participation and adoption of open source software."
Google Lens is now available on iOS
Google has announced that Google Lens is now available on iOS. Google Lens is the company's object recognition tool. It uses artificial intelligence to discover information about what is in a picture, similar to the functionality of Google Goggles. For example, users can take a photo of a business card and have Google Lens add that person as a contact. It is currently available as a preview for users who have the latest version of the app installed.