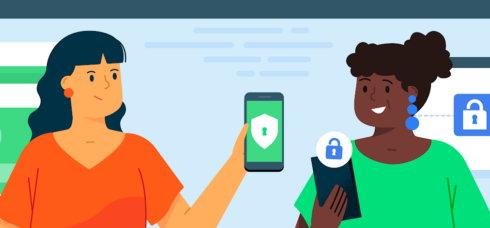 Google prides itself on its initiatives regarding security in the Android ecosystem. Over the past year it has made a lot of strides, and now the company is detailing its plans for the upcoming year.
One of the areas for improvement is opening up spaces for developers to support each other. It has opened up the Google Play Developer Community to enable developers to share best practices and expanded the Google Play Developer Helpline pilot program. 
This year the company also plans to introduce a new feature to help developers plan their app declarations ahead of time, which will be useful when it comes time to update apps.  
Google will continue its efforts to facilitate privacy-preserving advertising, building on its existing work with Privacy Sandbox. It will start rolling out a beta for Privacy Sandbox on Android to enable users and developers to evaluate the new solution. 
There are a number of ways it plans to give users more control over their data. First, it will work to improve the data safety section in Google Play by adding new features and policies to clarify and provide control over data deletion practices. 
The first developer preview for Android 14, which was released last month, includes some new privacy, security, and transparency improvements that developers can start experimenting with. 
According to Google, another area that has been highly requested as one to focus on is helping businesses and users stay protected. It has continually improved the Play Integrity API and has introduced automated integrity protection. The company claims that developers who use this product have been able to reduce unauthorized access to their apps by 50%. 
Google will continue to add features to the Play Integrity API over the course of the year. 
Another area that Google will address is in relation to SDKs. Recently it has introduced new ways for SDK providers to communicate with app developers. They can message developers through the Play Console or Android Studio to communicate about critical issues. Google plans to launch updates soon about the sensitive permissions that can be used by SDKs and instances in which specific SDK versions could violate Google Play policies. 
The company has also been having discussions on how to incorporate web3 components responsibly. 
"With any new technology, we must balance innovation with our responsibility to protect users, which is why we've begun conversations with developer partners to assess how potential policy changes could responsibly support these opportunities," Bethel Otuteye, senior director of Android App Safety, wrote in a blog post. "As always, engaging with developers is an essential part of how we evolve our platform and maintain a safe, transparent, and trusted experience for our shared users."