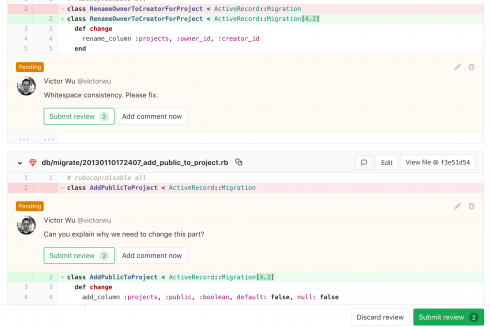 GitLab has announced the release of GitLab 11.4. According to the company, this update includes new features that will enable teams to more efficiently work together.
The latest release will offer more efficient code reviews with new features such as Merge Request Reviews and a file tree for diffs. GitLab is also introducing Feature Flags, a feature toggle system, to Alpha. It also added PostgreSQL migrations and timed incremental rollout to make Auto DevOps and CI more powerful.
Healthcare Exchange System breached
The Centers for Medicare & Medicaid Services (CMS) is responding to an attack on Healthcare.gov that took place on October 13. The breach was declared on October 16.
At the time, it is reporting that about 75,000 individuals' files were accessed, which the organization considers a "small fraction of consumer records," though it went on to say that a breach of any size is unacceptable.
CMS followed the standard security and risk protocols when researching and reporting the incident. After verifying the breach, CMS immediately took steps to secure the system and user information, further investigated the incident, and notified Federal law enforcement.
Tableau reveals a roadmap for products that will make analytics more accessible
Tableau has revealed a roadmap for product innovations, including solutions such as Ask Data and Tableau Prep Conductor. Ask Data uses natural language processing to allow users to ask questions in a natural, conversational manner, while Tableau Prep Conductor allows organizations to schedule and manage self-service data preparation at scale.
According to the company, these innovations are aimed at making analytics more accessible. "Ask Data, our new integrated natural language capability, lowers the barrier to entry for analytics so people can ask questions in plain language and get insights faster," said Francois Ajenstat, chief product officer at Tableau. "And with the growing volume and complexity of data, customers want to ensure that their data is always up to date and can be trusted for decision making. So, with Tableau Prep Conductor and our new data modeling capabilities, Tableau makes managing data easier than ever."
Founder of Oculus leaves Facebook
Brendan Iribe, the founder of Oculus, has announced he is leaving Facebook after working there for six years.
"As far as we've come, the journey has just begun. Michael Abrash is right: 'These are the good old days.' Now is when we get to pioneer the foundation of the next great computing platform and medium – this is our time to be pushing the state-of-the-art onward and upward. Every part of VR and AR needs to improve, especially the hardware and core technology, and Oculus has the best team in the world to do that. Although we're still far from delivering the magical smart glasses we all dream about, now they are nearly within our reach," Iribe wrote in a post announcing his departure.