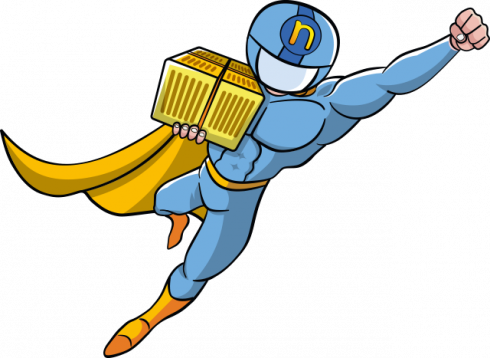 Continuous data platform Iguazio has announced a new version of Nuclio, an integrated multi-cloud, on-premise, and edge serverless platform.
The latest release features improvements to security, persistent functions, stream processing, developer velocity and CI/CD, data science and AI, enterprise ops, edge, and IoT. It also now natively integrates with Iguazio's data platform services, enabling real-time time-series analytics.
Kotlin 1.3 now available
JetBrains has announced that the latest version of Kotlin is here. Kotlin 1.3 adds coroutines and a new Kotlin/Native Beta that can compile code straight to native binaries. In this release, all multiplatform capabilities now cover all supported platforms, enabling developers to share business logic between different components, such as iOS and Android, or web and mobile clients.
The company also revealed that the number of users writing Kotlin code has doubled in the last year.
Google launches AI for Social Good program
Google has spent the past few years applying AI research to projects with positive societal impacts, and now the company is unifying those efforts in a program called AI for Social Good. As part of the program, Google is launching the Google AI Impact Challenge, which is a call for nonprofits, academics, and social enterprises to submit proposals on how they can use AI to address the world's greatest social, humanitarian, and environmental issues.
Selected organizations will receive funding from Google's pool of $25 million, as well as credits and consulting from Google Cloud. Those organizations will also join Google's Launchpad Accelerator program and receive tailored support in collaboration with data science nonprofit DataKind. Google will work with a panel of experts to choose the top proposals in Spring 2019.
Google announces reCAPTCHA v3
Google has announced reCAPTCHA v3, which is an API that helps detect abusive web traffic without user interaction. According to the company, this version returns a score that will enable website owners to make appropriate decisions for their websites.
ReCAPTCHA v3 adds Actions, which are tags that can be used to define steps in a user's journey and run a risk analysis in context. Because it does not interrupt users, Google recommends adding reCAPTCHA v3 to all site pages. The risk analysis engine can then identify attack patterns more accurately by looking at activities across different site pages, Google explained.
"In short, reCAPTCHA v3 helps to protect your sites without user friction and gives you more power to decide what to do in risky situations. As always, we are working every day to stay ahead of attackers and keep the Internet easy and safe to use (except for bots)," Google wrote in a post.