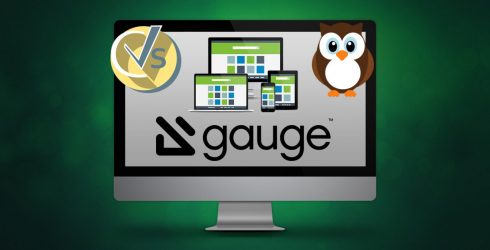 Perfecto has announced that its Continuous Quality Lab now supports three web testing frameworks: Codecept, Gauge, and NightwatchJS. This added support expands the company's existing set of supported test frameworks, which include Protractor, webdriverIO, selenium, and Quantum.
"Development teams are focused on choosing the best tools that integrate within their toolchains," said Yoram Mizrachi, CTO and co-founder at Perfecto. "BDD frameworks can help dev teams go faster and fully achieve continuous testing across multiple web browsers. Our technology is designed to easily integrate with a variety of tools. We are continually validating our solution supports the frameworks being used by our customers."
Commvault partners with Lucidworks
Commvault has announced a new partnership with Lucidworks to bring new innovations in AI to the backup and protection market. Commvault specializes in backup solutions, while Lucidworks provides AI and machine learning capabilities.
By combining the two technologies, further context can be applied to data stored with Commvault. According to Commvault, enriched data provides users with a guided and faster data discovery experience, allowing them to quickly find relevant data and reduce the time and cost associated with data discovery.
CloudBees closes $62 million in growth funding
CloudBees has announced it successfully closed $62 million in growth funding, made up of $37 million of equity led by Delta-v Capital and $25 million of growth funding coming from Golub Capital's Late Stage Lending business.
The company will use to money to innovate its software delivery suite, grow strategic partnership, and accelerate its global business growth.
This latest round of funding brings CloudBees' total funding to date to over $100 million.
Sauce Labs announces Technology Alliance Partner program
Sauce Labs has announced the launch of it Technology Alliance Partner program, which is designed to streamline the way organizations transform their software development processes and integrate continuous testing into their delivery pipelines, the company explained.
The program was created so that Sauce Labs partners could more easily develop integrations for Sauce Lab's continuous testing capabilities to be used in customers' software development pipelines.
According to the company, the partners will have access to Sauce Labs engineering, solutions architect, documentation, and product resources.