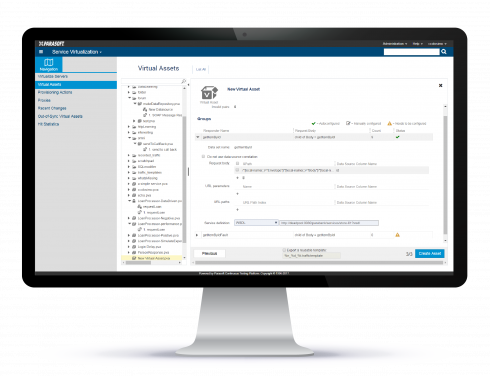 Parasoft has released new versions of its automated software testing solutions for microservices, which include Parasoft SOAtest and Parasoft Virtualize. The company also announced new improvements to its continuous testing platform to meet the needs of microservices.
"Microservices enable the speed and flexibility required to support many of today's agile development projects – but without leveraging a testing solution that's built specifically to address the unique challenges of microservice testing," said Chris Colosimo, senior product manager for functional test automation at Parasoft.
Parasoft SOAtest, an API, web, mobile and database testing solution, now provides support for microservice-specific protocols and message formats, including Kafka, RabbitMQ, and protobuff. According to the company, this will help provide an easier approach to testing microservices.
With Parasoft Virtualize, users can create, deploy, and manage simulated dev/test environments. The company says this will create realistic simulations and reduce the cost of development by monitoring existing behavior, which enables users to create reliable test environments. The latest release simplifies the proxy creation approach by allowing teams to simulate services in a federated or sandbox team structure without disrupting the core system configuration.                                                      
The Parasoft Continuous Testing Platform enables teams to visualize their microservice environment with a single point of alignment for test configurations. The latest release allows teams to associate test artifacts with each component and share them across development and test.
Parasoft is also providing new support for Apache Kafka, and the ability to deploy API testing as part of the CI/CD process.
"Digital transformation, APIs, and microservices all make headlines these days, and our data shows the relationship between them: enterprises with top priorities like changing their business models or accelerating digital business are up to twice as likely to be investing in APIs and microservices," described Randy Heffner from Forrester, in the October 2017 report titled: Microservices and External API's Underpin Digital Business. "These key investments foster business agility, and agility is key to sustainable transformation."