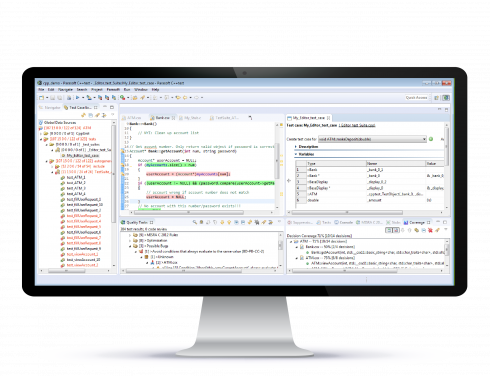 Parasoft has announced the latest release of its C and C++ testing solution, Parasoft C/C++test. This version will contain Tool Qualification Kits, which automates the process of creating support documentation. The addition of the Tool Qualification Kits will reduce the potential for human error and the time needed to perform tool qualification, according to the company. 
"Tool qualification is a necessary part of developing software for safety-critical industries, but the process itself is time-consuming and takes the team's focus away from the delivery of capabilities to their end users, ultimately affecting the scope of what is delivered and/or time to market," said Mark Lambert, VP of products at Parasoft. "By automating and simplifying the tool qualification process for Parasoft C/C++test, we have significantly reduced this burden and freed our automotive, aerospace, railway and functional safety clients to focus on the delivery of their high quality products to their customers."
Redis Labs announces new enterprise capabilities
Redis Labs has announced several new capabilities at RedisConf18. It revealed a new module in RedisGraph that uses linear algebra in order to express Graph algorithms, new distributed aggregation capabilities in RediSearch, expansion of its CRDT-based active-active geo distribution capabilities, integration with Kubernetes, a redesign of Redis on Flash, and a new Redis Enterprise benchmark.
"The new capabilities being demonstrated at RedisConf today and tomorrow further establish Redis Enterprise as the most efficient database to deliver a wide range of data processing functionality with uncompromising speed and agility," said Yiftach Shoolman, CTO of Redis Labs. "The tremendous pace of these innovations will keep Redis at the forefront of solving the most challenging real-time application needs of enterprises globally."
Twilio adds support for LINE
Twilio has announces support for LINE within its platform. According to the company, this will enable developers to use a single platform to reach customers on almost any messaging channel. LINE also support content rich communication, such as sharing images, audio, and video files, and interactive content such as menus, surveys, and suggested responses.
"The most successful organizations realize that delivering a seamless, elegant experience for customers on their preferred channels is a way to differentiate," said Patrick Malatack, vice president and general manager of messaging at Twilio. "When developers use Twilio to build these experiences – they trust that they will be able to use one API, now and in the future, to support the communication channels their customers want to use. We are thrilled to add support for LINE to the Twilio platform and can't wait to see what our customers build."
Cohesity DataPlatform now includes CloudSpin
Cohesity has revealed that Cohesity DataPlatform now includes CloudSpin, which allows organizations to have instant access to backup data in the cloud to use for application testing and development. According to the company, this gets rid of the need for manual process that would typically takes weeks to complete.
"While we have seen significant advances in cloud computing to support application infrastructure, enterprises are still struggling with the complexity of creating copies of their data for test and development," said Lynn Lucas, chief marketing officer at Cohesity. "With this new release, we are further simplifying the data center. Now organizations can use their backup data to accelerate test/dev while consolidating their secondary storage silos to greatly reduce operational complexity."