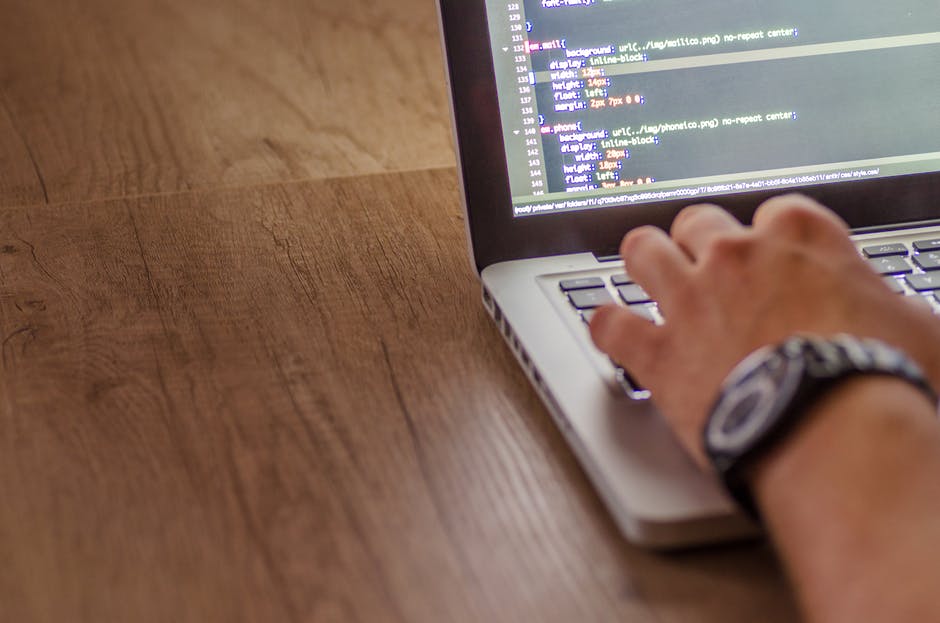 Applitools is on a mission to help test automation, DevOps, and software engineering teams release mobile and web apps that are visually perfect. The company provides the only commercial-grade, visual AI-based test cloud that instantly validates any application's user interface in a fully automated manner, across all customer engagement points and digital platforms – using its groundbreaking image-processing stack, developed from scratch in-house.
Cobalt.io offers a modern application security platform as a service that supports a complete find-to-fix workflow for all your pentesting and vulnerability assessments throughout your organization. Cobalt Pentests are on-demand hacker-powered penetration tests performed by a certified pentester. When a program is launched you will receive vulnerability reports on Cobalt Central, your own application security inbox. Assign reports to your team members via your preferred workflow, such as Jira or Github. Clear up questions quickly by asking pentesters directly on Cobalt Central, and ensure that your security is hardened as efficiently as possible.
Kobiton is a powerful mobile device cloud that allows companies to manage the devices they own and access real public cloud devices for efficient, comprehensive test coverage. Simple to use, easy to access from anywhere, and highly flexible, Kobiton minimizes costs while increasing productivity, so businesses can get apps to market sooner.
Mobile Labs remains the leading supplier of in-house mobile device clouds that connect remote, shared devices to Global 2000 mobile web, gaming, and app engineering teams. Its patented GigaFox is offered onpremises or hosted, and solves mobile device sharing and management challenges during development, debugging, manual testing, and automated testing. A pre-installed and pre-configured Appium server provides "instant on" Appium test automation.
Parasoft's software testing tool suite automates time-consuming testing tasks for developers and testers, and helps managers and team leaders pinpoint priorities. With solutions that are easy to use, adopt, and scale, Parasoft's software testing tools fit right into your existing toolchain and shrink testing time with next-level efficiency, augmented with AI. Parasoft users are able to succeed in today's most strategic development initiatives, to capture new growth opportunities and meet the growing expectations of consumer demands.
Applause is the worldwide leader in digital quality and crowdtesting. Software is at the heart of how all brands engage users, and digital experiences must work flawlessly everywhere. With highly-vetted testers available on-demand around the globe, Applause provides brands with a full suite of testing and feedback capabilities.
AutonomIQ can discover, ingest, and transform English language artifacts into immediately executable, shareable and manageable Test Scripts. Using deep-learning and AI algorithms, AutonomIQ detects natural language documents and changes, automates and enables self-healing, and provides advanced diagnostics. In real world situations, AutonomIQ has been shown to provide ~90% improvement in speed and quality compared to existing tools and techniques.
CA, a Broadcom Company: CA offers next-generation, integrated continuous testing solutions that automate the most difficult testing activities – from requirements engineering through test design automation, service virtualization and intelligent orchestration. Built on end-to-end integrations and open source, Broadcom's comprehensive solutions help organizations eliminate testing bottlenecks impacting their DevOps and continuous delivery practices to test at the speed of agile, and build better apps, faster.
Eggplant helps organizations put users at the center of software testing to create amazing digital experiences that drive user adoption, conversion, and retention. Its Digital Automation Intelligence Suite interacts with software exactly like a real user to test the true user experience, and auto-generates tests at the UI and API level for greater productivity. Eggplant solutions enable customers to test the full user experience, including performance and usability, managing the test environment and orchestrating large-scale test execution, and generating predictive analytics to understand the impact of a change on users across a wide range of operating systems and platforms.
Froglogic is well-known for its automated testing suite Squish with its flagship product Squish GUI Tester, the market- leading automated testing tool for GUI applications based on a wide variety of languages, operating systems and web browsers. In addition, froglogic offers the professional, cross-platform C, C++, C# and Tcl code analysis tool Coco Code Coverage.
Functionalize is a cloud-based autonomous testing solution uses AI and ML to provide intelligent test automation. Its Adaptive Language Processing (ALP) converts test plans written in plain English into fully functional test scripts. It can even use the output of your test management system. With autonomous testing, you now have an intelligent test agent (ITA)supercharging the workof your test and DevOpsteams. This ITA is the perfect regression tester – focused, tireless, and driven, but still intelligent. Functionalize turns testing into a competitive advantage when it matters the most – getting to market faster while ensuring higher customer satisfaction.
HPE Software's automated testing solutions simplify software testing within fast-moving agile teams and for Continuous Integration scenarios. Integrated with DevOps tools and ALM solutions, HPE automated testing solutions keep quality at the center of today's modern applications and hybrid infrastructures.
IBM: Quality is essential and the combination of automated testing and service virtualization from IBM Rational Test Workbench allows teams to assess their software throughout their delivery lifecycle. IBM has a market leading solution for thecontinuous testing of end-to-end scenarios covering mobile, cloud, cognitive, mainframe and more.
mabl is the most reliable codeless UI testing service available. mabl enables continuous testing with an auto-healing automation framework and maintenance-free test infrastructure. mabl advances traditional UI testing using proprietary machine learning models to automatically identify application issues, including JavaScript errors, visual regressions, broken links, increased latency, and more.
Micro Focus is a leading global enterprise software company with a world-class testing portfolio that helps customers accelerate their application delivery and ensure quality and security at every stage of the application lifecycle – from the first backlog item to the user experience in production. Simplifying functional, mobile, performance and application security within fast-moving Agile teams and for DevOps, Micro Focus testing solutions keep quality at the center of today's modern applications and hybrid infrastructures with an integrated end-to-end application lifecycle management solution that is built for any methodology, technology and delivery model.
Microsoft provides a specialized tool set for testers that delivers an integrated experience starting from agile planning to test and release management, on-premises or in the cloud.
NowSecure is the mobile app security software company trusted by the world's most demanding organizations. Only the NowSecure Platform delivers fully automated mobile app security and privacy testing with the speed, accuracy, and efficiency necessary for Agile and DevSecOps environments. Through the industry's most advanced static, dynamic, behavioral and interactive mobile app security testing on real Android and iOS devices, NowSecure identifies the broadest array of security threats, compliance gaps and privacy issues in custom-developed, commercial, and business-critical mobile apps. NowSecure customers can choose automated software on-premises or in the cloud, expert professional penetration testing and managed services, or a combination of all as needed. NowSecure offers the fastest path to deeper mobile app security and privacy testing and certification.
Orasi is a leading provider of software testing services, utilizing test management, test automation, enterprise testing, Continuous Delivery, monitoring, and mobile testing technology.
Perfecto offers a cloud-based continuous testing platform that takes mobile and web testing to the next level. It features a continuous quality lab with smart self-healing capabilities; test authoring, management, validations and debugging ofeven advanced and hard-to-test businesses scenarios; text execution simulations; and smart analysis. For mobile testing, users can test against more than 3,000 real devices, and web developers can boost their test portfolio with crossbrowser testing in the cloud.
ProdPerfect fully automates the development and maintenance of browser-level testing using live user data. ProdPerfect analyzes your web traffic to create aggregated flows of common user behavior, which is built into an end-to-end testing suite that is maintained and expanded over time, which kicks off automatically from CI.
Progress: Telerik Test Studio is a test automation solution that helps teams be more efficient in functional, performance and load testing, improving test coverage and reducing the number of bugs that slip into production.
QASymphony's qTest is a Test Case Management solution that integrates with popular development tools. QASymphony offers qTest eXplorer for teams doing exploratory testing.
QMetry is a leader in test management, test automation, and test analytics products. QMetry Intelligent Digital Quality Platform is designed for Agile & DevOps teams to build, manage & deploy quality software faster & better. QMetry has the complete agile testing solution with test management, automation, & powerful quality analytics for digital enterprises.
Rogue Wave is the largest independent provider of cross-platform software development tools and embedded components in the world. Rogue Wave Software's Klocwork boosts software security and creates more reliable software. With Klocwork, analyze static code on-the-fly, simplify peer code reviews, and extend the life of complex software. Thousands of customers, including the biggest brands in the automotive, mobile device, consumer electronics, medical technologies, telecom, military and aerospacesectors, make Klocwork part of their software development process.
Sauce Labs provides the world's largest cloud-based platform for the continuous testing of web and mobile applications. Founded by the original creator of Selenium, Sauce Labs helps companies accelerate software development cycles, improve application quality, and deploy with confidence across hundreds of browser / OS platforms, including Windows, Linux, iOS, Android & Mac OS X. Optimized for Continuous integration (CI), Continuous delivery (CD), and DevOps, the Sauce Labs platform is built to handle the most secure data from its customers.
SmartBear provides a range of frictionless tools to help testers and developers deliver robust test automation strategies. With powerful test planning, test creation, test data management, test execution, and test environment solutions, SmartBear is paving the way for teams to deliver automated quality at both the UI and API layer. SmartBear automation tools ensure functional, performance, and security correctness within your deployment process, integrating with tools like Jenkins, TeamCity, and more.
SOASTA's Digital Performance Management (DPM) Platform enables measurement, testing and improvement of digital performance. It includes five technologies: mPulse real user monitoring (RUM); the CloudTest platform for continuous load testing; TouchTest mobile functional test automation; Digital Operation Center (DOC) for a unified view of contextual intelligence accessible from any device; and Data Science Workbench, simplifying analysis of current and historical web and mobile user performance data.
Synopsys: Through its Software Integrity platform, Synopsys provides a comprehensive suite of testing solutions for rapidly finding and fixing critical security vulnerabilities, quality defects, and compliance issues throughout the SDLC.
TechExcel: DevTest is a sophisticated quality-management solution used by development and QA teams of all sizes to manage every aspect of their testing processes.
TestRigor is an automated regression testing tool that allows VPs of Engineering and Directors of QA improve test coverage to 100%, speed up testing schedules by at least four weeks, and increase team productivity by up to 210% – all for less than their entire outsourced QA department.
Tricentis is recognized by both Forrester and Gartner as a leader in software test automation, functional testing, and continuous testing. Our integrated software testing solution, Tricentis Tosca, provides a unique Model-based Test Automation and Test Case Design approach to functional test automation – encompassing risk-based testing, test data management and provisioning, service virtualization, API testing and more.