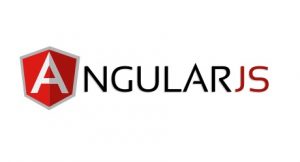 The JavaScript-based front-end app framework AngularJS is expected to get one more significant release this year. AngularJS has recently been pushed aside in favor of its successor, Angular, however, the Angular team realizes many developers still rely on AngularJS and does not plan to abandon the framework.
"We understand that many developers are still using AngularJS, and that the migration process to Angular takes time and energy, but we also are aware that developers want clarity on the future AngularJS development plans," the team wrote in a post.
As a result, the team is currently working on AngularJS 1.7. This version will continue under development until June 30, 2018. Starting on July 1, the release will enter a 3 year long term support period.
"All AngularJS applications that work now, will continue to work in the future. All published versions of AngularJS, on npm, bower, CDNs, etc will continue to be available. Our data indicates that the majority of AngularJS developers are not adopting the latest version updates, so the transition to LTS will be inconsequential to those developers," the team wrote.
After 1.7 is finished, the team will publish patch releases in the form of point releases until June 30. After July 1, the team will turn its focus to bug fixes that meet the following criteria: a security flaw in the 1.7.x branch; a major browser gets updated and causes AngularJS 1.7 apps to stop working; or the jQuery library releases and update that causes angularJS 1.7 apps to stop working.