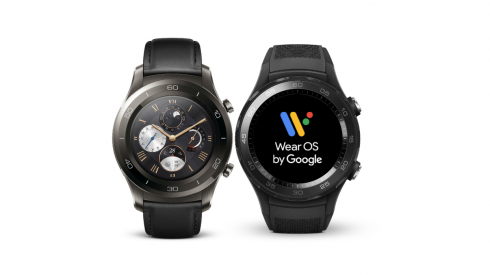 Google has announced the Wear OS by Google developer preview and has added Android P platform features to wearables. Wear OS by Google is the company's rebranding of its wearables platform Android Wear.  
According to Google, developers should pay attention to restriction related to non-SDK methods and fields, dark UI system theme, limited background activity, turning off radios when off body, and WiFi off when BIT is disconnected.
"The developer preview includes updated system images on the official Android Emulator and a downloadable system image for the Huawei Watch 2 Bluetooth or Huawei Watch 2 Classic Bluetooth," Hoi Lam, lead developer advocate for Wear OS by Google, wrote in a blog post. "This initial release is intended for developers only and is not for daily or consumer use."
The company is expected to release several updates before the final production release.
NVIDIA and Adobe announce new AI partnership
Adobe and NVIDIA has announced a new partnership at Adobe Summit this week that will consists of enhancing AI and deep learning technologies. The new partnership will allows Adobe to extend the availability of Sensei APIs and machine learning framework for NVIDIA GPUs and broaden Sensei ecosystem to a new audience of developers, data scientists, and partners, according to the company
"Combining NVIDIA's best-in-class AI capabilities with Adobe's leading creative and digital experience solutions, all powered by Sensei, will allow us to deliver higher-performing AI services to customers and developers more quickly," said Shantanu Narayen, president and CEO, Adobe. "We're excited to partner with NVIDIA to push the boundaries of what's possible in creativity, marketing and exciting new areas like immersive media."
OutSystems launches digital transformation hub
OutSystems has announced the launch of OutSystems Digital Transformation Hub. It is an online resource center that assists companies with the latest content on digital transformation. The hub includes analyzing reports, peer-to-peer success stories, and content from Outsystems partners such as Cognizant and Deloitte.
"The digital transformation failure rate is staggering with only one in eight companies getting it right," said Rui Pereira, VP of digital transformation and co-founder of OutSystems. "We wanted to create a comprehensive resource center that deals with the major challenges IT leaders face with this critical topic. The OutSystems Digital Transformation Hub will address how to deliver new solutions with speed, scale, and security and how to best organize teams, resources, and processes."
Talend aims to further API standards and interoperability with OpenAPI
Talend has announced it is joining the OpenAPI Initiative (OAI). OAI is on a mission to create, evolve and promote a vendor neutral description format for REST APIs. As part of becoming a OAI member, Talend is now also a member of the Linux Foundation.
"Talend has a vested interest in building a community-driven API governance organization that is backed by major vendors and business actors," said Ciaran Dynes, SVP of products at Talend. "As the API ecosystem extends to the enterprise and the Data ecosystem, our collaboration with the OAI around API standards will promote interoperability, foster closer collaboration, and ultimately further developer innovation and success."